JJs Vinyl Madness Countdown #676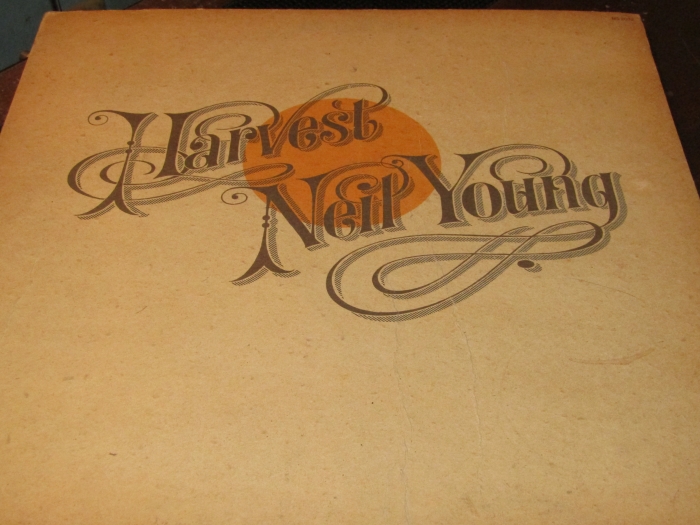 United States
January 10, 2018 4:17am CST
Here comes the Canadians again.

Or at least one of them.

As far as I know, this was his only #1 album (featuring his only #1 single) in the US, but he had several break the Top 40 and Top 10. (Out of his first 14 studio albums, only one...his self-titled debut...didn't make it to the Top 40, with a total of 33 studio albums reaching the number #35 spot or higher during his career so far) Though you'd have never seen it coming from this album, he is widely recognized as the 'Godfather of Grunge' music. Neil Young - Harvest

Track 4 (side one) from the album, "Harvest" (1972). Full "Harvest" album playlist - http://www.youtube.com/playlist?list=PLWnVxuqvY7JjTdKBuxK7REgrps-1zVI_W
8 responses

• Los Angeles, California
10 Jan
I had Heart of Gold on 45.

• United States
10 Jan
I figured you would with Linda on it


• United States
10 Jan
With Linda Ronstadt (who's not Canadian) singing backup. Sometimes it's hard to believe he only had one #1 song here, then other times you wonder how he lucked out.

• United States
10 Jan
I almost said "Hey John, yer woman's here"


• United States
10 Jan
@JolietJake
— John's Love is a rose.....



• India
10 Jan
One of my favorite singers.(I could only hear the song.No picture). Good song too.

• United States
10 Jan
He takes up the largest area in my collection (17 albums)

• India
12 Jan


• United States
10 Jan
Because he actually pioneered that guitar sound. Look it up.

• United States
10 Jan

Neil Young & Pearl Jam - Rockin' In The Free World (1993 at the MTV Music Awards) ? Buy it on Amazon: http://amzn.to/2wMUIAM ? "Rockin' in the Free World" is...

• Boise, Idaho
10 Jan
Good tune. He had a good sound.

• Kenya
10 Jan
I did not know that he was the Godfather of Grunge music. Good to know.

• Philippines
10 Jan
Oh yes I know this song and during my high school days we used to sing this.