Is cyber-bullying as bad as face-to-face?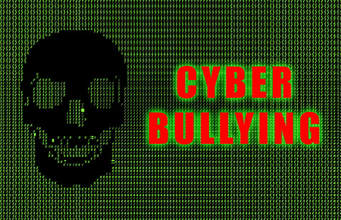 Philippines
January 11, 2018 5:02am CST
yes i think so. because they still say bad things to you, eventhough you're not facing this persbon. i consider this just as the same as bullying in real life. apart from saying bad things to you, they can even spread humours, gossips ,shame you to the world. :( what do you think?
4 responses

• Philippines
11 Jan 18
Hello
@Strawberry18
people are more bully on the net because they are not easily found out. Some people just got thick face when they bully off line.

• Philippines
12 Jan 18
many thick face people no shame in their body at all then they go to church and praise to god raise their hands to god while praying like a very religious person. what a shame!

• Philippines
12 Jan 18
@Strawberry18
Some even got the guts to go to church after doing the steal.

• Philippines
12 Jan 18

• India
11 Jan 18
Any bullying is not good either online or offline. It should be kept at bay

• Lenox, Georgia
11 Jan 18
Bullying is bullying and it's wrong no matter where it is done. We should all be loving and lift others up-not bring others down.