Book review – Chaucer – The Canterbury Tales – The Cooks Tale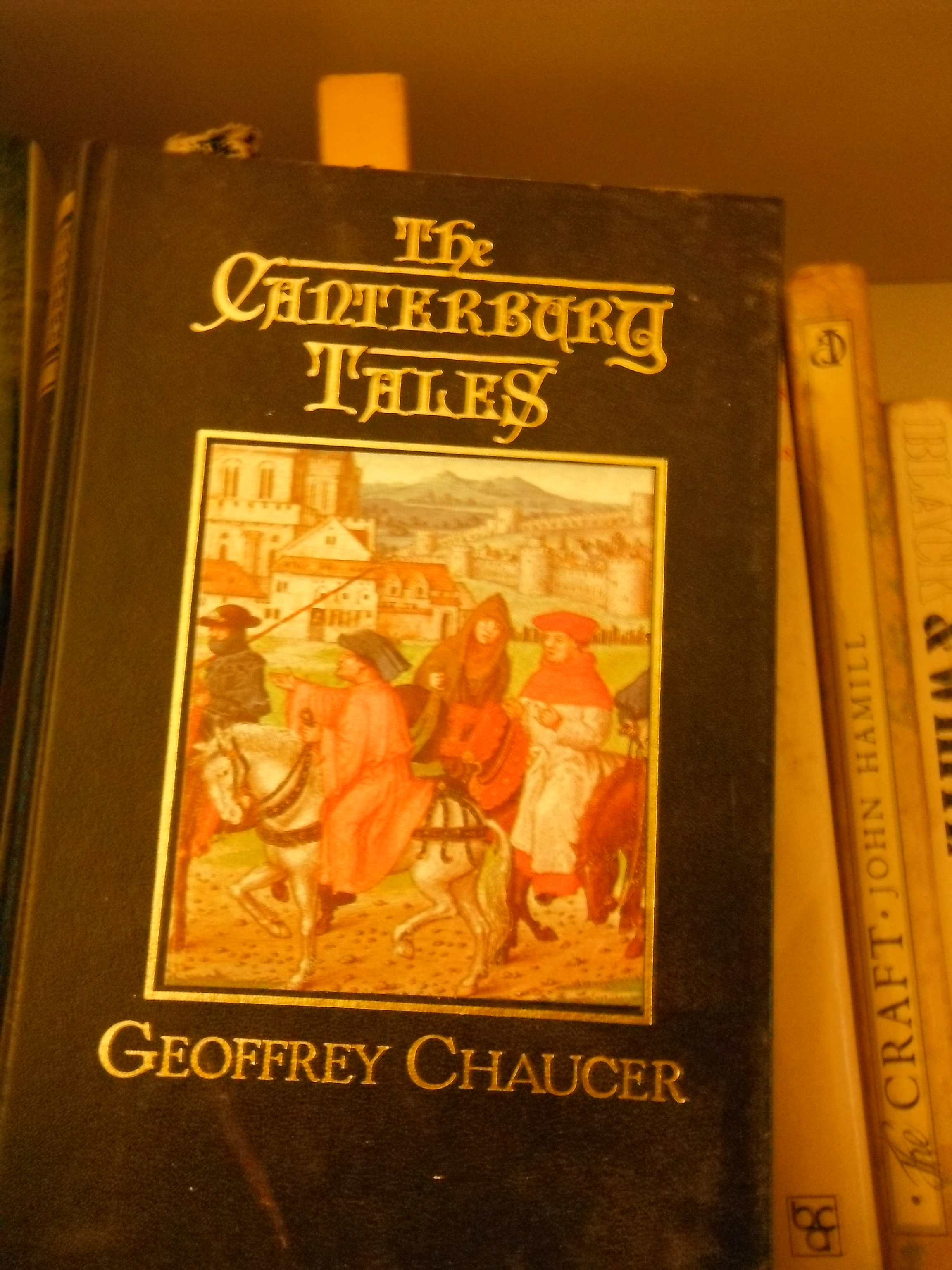 Preston, England
January 11, 2018 11:43am CST
A mysteriously short fragment of an incomplete story set quite early in the overall narrative of the Canterbury Tales. It follows immediately on from the Reeve's Tale but the Cook's story ends abruptly before it has begun properly. It seems highly likely that Chaucer planned on returning to the story at some later date but died before getting round to it. What remains is intriguing and amusing. There is more in the introduction to the story than in the story itself given what has survived. The Cook was amused by the Reeve's Tale, but he is less than happy with the Host, who is judging the stories told by the Pilgrims on the road to Canterbury. He complains that the host, as an inn—keeper served stale, badly cooked food. Beginning his story properly, the Cook tells of Peterkin, a fun loving, hedonist who lives life for the moment and seldom works hard. If there are passing pageants and parades in town, he skives off to watch and get involved. Peterkin falls in with a like-minded crowd, and gets into gambling with dice, at which he excels. However, as he is constantly short of money, given his extravagant lifestyle, he steals some from his employer, to who he is an apprentice. Fearful that Peterkin will corrupt fellow workers, his boss sacks him, and Peterkin moves out to shack up with a fellow miscreant. We are just told that this friend is married to a prostitute when the story ends abruptly, a mere two pages in. What might have followed will now never be known. It's good to see the fragment still inserted into the overall framework of the Canterbury Tales like this, as it does help to frame the remainder of the narrative and what we do know of Peterkin is certainly appealing. Arthur Chappell.
5 responses

• Boise, Idaho
12 Jan 18
I would be so frustrated with curiosity and would wonder what happened with this character.

• Preston, England
12 Jan 18
@celticeagle
yes it would be good to know what Chaucer had in mind for him

• Boise, Idaho
13 Jan 18
@arthurchappell
......I'm such a curious person I think reading something like that would drive me crazy.

• Preston, England
13 Jan 18
@celticeagle
it is quite frustrating as it is a well written fragment


•
12 Jan 18
It's a fabulous bit of history. Interesting to know how people lived.

• Philippines
11 Jan 18
Funny how English was written and spoken during those times, we studied Canterbury tales in high school in speech lab with the aide of a tape recorder and head phones ( hi-tech during those times) we listened to how it was originally pronounced and read and later we would recite it one by one while the class listened. I could read and pronounce parts of it properly especially the first few lines, but honestly I could not understand what I was reciting,


,good thing there are people like you who could tell us in plain simple English



• United States
11 Jan 18
The Canterbury Tales does allow a reader to dream up a multitude of endings, which is a good use of one's imagination.