PlayOffs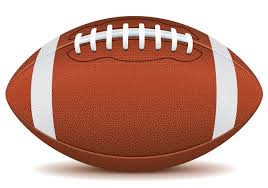 United States
January 13, 2018 10:46am CST
This weekend is the second round of the NFL playoffs. Since my beloved Panthers are out, though they did make a great effort to come back last week against the Saints, I have one team I am watching and hoping they can go all the way. That is the Eagles. Though their road got a lot tougher when Carson Wentz went out for the season with an injury. Today's match ups are the Falcons vs Eagles...go Eagles and Titans vs Patriots...go Titans Tomorrow's match ups are Jaguars vs Steelers...go Jags and Saints vs Vikings...go Vikings. Would love to see a Eagles/Vikings super bowl. Probably won't but would love to see it. Who are you pulling for?
5 responses

• United States
13 Jan
That would be nice if it was eagles/vikings as I'm tired of seeing the patriots in the superbowl.

• United States
15 Jan
Yes me too. Never been a fan of the team even when I lived in Boston going to college.

• United States
15 Jan
Arent we all

except for pats fans of course

• United States
13 Jan
Pretty sure eagles vs vikings would be nfc vs nfc which cant happen for the superbowl. But good picks on todays two games, I am for them as well, mostly because eagles have been good this year and dont like falcons, and i hate the pats. Though pats will likely 99% win.

• United States
13 Jan
I never watched football, and my husband has boycotted football, so no football here.

• United States
15 Jan
I didn't watch much this season either however I did keep up with it in the news.

• United States
13 Jan
Whoever my husband roots for! hes planning to watch whatever game is on at 8?

• United States
15 Jan
Sunday nights game was at 8 here in NC the Saints vs Vikings

• Toronto, Ontario
13 Jan
I don't watch sports unless its an event and loads of food