Oatmeal to lose weight? Yes. I lost 15 Kilograms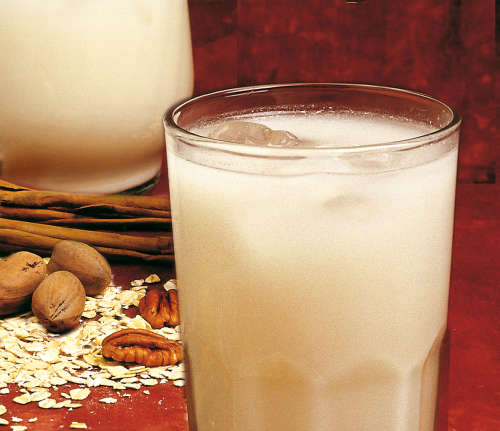 Maracaibo, Venezuela
January 15, 2018 7:38am CST
Hello to all my friends of Mylot, happy Monday. At the request of some users when I referred to how to lose weight with oats, I leave the recommendation. Oatmeal is an excellent source of fiber that helps us burn fat and offers nutrients for our body, but how did I lose weight? I bought a packet of oats, put it in a container with water, let it rest for a few 12 hours approximately, then that white water that remains in the background is what we are going to consume, so we must place our oats and leave only the liquid. They throw it in a pitcher and they can take it at least 3 times a day, even on an empty stomach. It is very effective, natural and recommendable. What you think? Would you like it?
8 responses

• Philippines
15 Jan
Owww nice tips. Thanks dor sharing that's very helpful to many like me

• Maracaibo, Venezuela
15 Jan
Thank you for reading. It is very healthy. It really helped me.

• Philippines
15 Jan
@edevis18
very impressive 15kls is not a joke.Other than oatmeal what are you doing to lose?

• Bunbury, Australia
15 Jan
I haven't heard of that before. I have oatmeal in the winter as a porridge but I hadn't thought of drinking the water.

• Maracaibo, Venezuela
16 Jan
Yes, it's very good, I really recommend it


• Maracaibo, Venezuela
16 Jan
It works. I assure you that yes. It is a very important fiber

• India
15 Jan
I have oats in breakfast..with milk

• Netherlands
15 Jan
I used to have oatmeal for breakfast everyday when I was a kid. I haven't eaten oatmeal in years, but thinking about it now makes me consider buying a pack. I will still like it no doubt.

• Maracaibo, Venezuela
15 Jan
It's good that you serve the advice .. I recommend them.

• India
15 Jan
I too have heard about,but I have never tried it. I would definitely try and see .

• Maracaibo, Venezuela
15 Jan
Yes, it is very effective to lose weight and remove hunger or anxiety from eating a lot. It is very healthy.

•
11 Apr
10 facts you need to know about Oatmeal Diet: 1-They are a whole grain 2-They have unique antioxidants 3-Want to remain full till lunch? Take a bowl of oatmeal 4-May fight coronary heart disease 5-They fight off bad bugs 6-They keep Type 2 Diabetes away 7-Can be used to make cookies 8-Your heart needs oatmeal diet 9-Digestion and obesity 10-Oats are natural beauty foods Article source:

No morning is as good as that of perfectly-made oatmeal. The creamy oats with an accurate level of sweetness are indeed unique foods that you will be craving for once you've made your first taste....

•
7 Mar
I have never tried that one. For me I found diets not to work but giving up or finding a way to eat less is when I lose weights these days. In summer all I want to do is drink and can lose weight and this year carried it into winter. Normally in winter I eat a lot.