Bubbles Finds Traps s And Baby Goat IN A Trap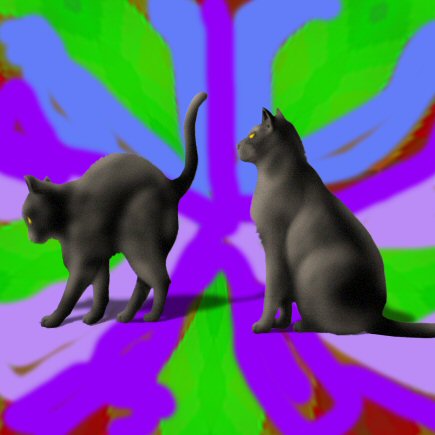 Garden Grove, California
January 15, 2018 2:28pm CST
Mistress tells Bubbles ; go play dear Im really busy Bubbles hates that tone e so qucly runs out the cat door' He is miffed Im going to the forbidden forest darn her He now finds an open gate into the barbed wire pen Bubbles sees a lotof traps and know not to go near one. He looks round and sees baby goat trapped and trying Baby goat baahs helplessly lthe trap istoo srong hes caught' Bubbles sees a big branch it takes two paws but he pries The lever is too strong ad the branch juist breaks Mistress has come lookiong for Bubbles andsees baby goat. : Bubbles you are not strong enough I brought a hoe Mistress get the hoeunder the lever on the tarp Baby Goat baas and wiggles out leapig high agy goa u bblst Bubbles we need to get oiut of here I nuyst call the Ramgers as this place is illegal She dug her cell phone ot and made the call. "Okay come Bbbles babu goat we jave to go before the bd Men come to check their traps.' Mistress carries baby goat ad Buibbles follows home The head rangers eet them aat the front door They thank Mistress for calliing them abot te illegal traps Again they ake baby goat back to Mrs Jones The y are amazed hat baby goat leaps over the gfate' Thats how baby goat got oi Mrs JUJomes yar "Mistress we have bult a pen so high baby goat c anot jump it:' Mistress replioes thyat is good as that almost killed the little girl goat; We leave as tje ramgers bring back two men handcuffs that they caught in that clearing with the trap s One original popst and graphic P.Hatley copyrighted 2018
2 responses

• Boise, Idaho
15 Jan
I always wanted a goat. One of the pigmy type. Glad the one in your story. was saved.

• Garden Grove, California
15 Jan
me too raps most places mow are illegal

• Boise, Idaho
16 Jan
@Hatley
......Not fare. They could really help those with big yards.

• Banks, Oregon
15 Jan
Glad to hear Bubbles and, mistress saved the goat.

• Garden Grove, California
15 Jan
thajks trapping is illegal mnow in most places