Good morning myLot

United States
January 16, 2018 4:38am CST
Hello everyone. Happy Tuesday. It is 28 degrees F here at the Jersey Shore. They are calling for some snow overnight but I don't think it is supposed to be much here at the coast. Fine with me! It is back to work today. I am sure that I will be returning to a classroom that still has no heat. This will be the 2 week anniversary and I will be contacting the union president about it today. 2 weeks with no heat in January is something that I find unacceptable. Aside from work, I don't have any big plans for the day. No gym tonight so I will just be able to come home and relax. I have another new recipe to try for dinner and I'm hoping that it will be more successful than last night's. What's everyone else up to today?
6 responses

• United States
16 Jan 18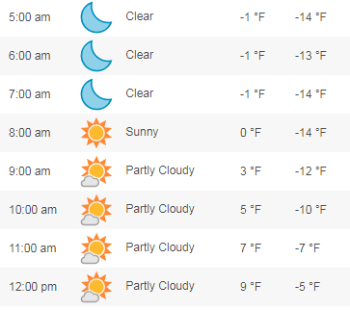 It's freakin' cold out right now...I won't be going to work unless I absolutely have to because the heater won't keep the temp much higher than 60 there



• United States
16 Jan 18
I know you weren't feeling good yesterday how are you this morning? Horrible there is no heat in that classroom that is wrong

Horrible for you and the students! If your not feeling good that is going to make it even worse!

• Los Angeles, California
16 Jan 18
I know you head to school with heavy steps.

• Kenya
16 Jan 18
That is totally unacceptable considering the health issues that may come with it. Unlike there, January is a hot month here in East Africa.

• Maracaibo, Venezuela
16 Jan 18
Good morning!! Excellent week