It's rewarding watching youtube this morning.

United States
January 18, 2018 5:33am CST

My daughter has been sending me videos this morning. I never thought to watch that for anything dealing with fibromyalgia. But after watching I am truly happy. Hearing how these people fall out sleep for hours. Hurt like hell and at times can't use their hands. I feel someone truly gets it. The one thing they all have in common was the pills did not work. They had to smoke to ease the pain. I hate it on all the star in the sky. But I am not living like this for no reason. I am going to sit down with someone today. I will be ok in a few days. My daughter wants so bad to get in school and they have yet to send her transcripts. so she is not happy. But in time. So her little help is wonderful. I hope your not in pain. I truly do..
4 responses

• Delhi, India
18 Jan
Sometimes it is good to watch videos on youtube. It makes us feel better. I was checking this song, it is wonderful, have a look at it:

Guitar instrumental/tabs cover of the song 'Dil Diyan Gallan' from the movie "Tiger Zinda Hai". Dil Diyan Gallan | Tiger Zinda Hai | Guitar Tabs/Notes Tutori...

• United States
18 Jan
I sure will I hope it's in English. Lol thank you for sharing.

• Delhi, India
19 Jan
@sharon6345
It is an instrumental version of a song of a Bollywood movie. I hope you will enjoy it.

• United States
19 Jan
@dpk262006
I listened for a few seconds. The music is not good for my head. It began to hurt. The very little I did enjoy was nice. thank you.


• Washington, District Of Columbia
18 Jan
Do U have fibromyagia? If U do I will send you a link to my website on natural ways to ease pain, fibromyalgia is one the conditions it describes the use of natural oils to heal and help. for example, arnica oil etc.

• United States
19 Jan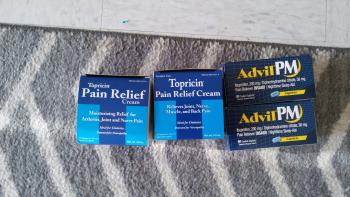 Yes I sure do I found this cream and it's working.

• Roseburg, Oregon
19 Jan
No I am not in any pain and I hope to stay that way.