The Commuter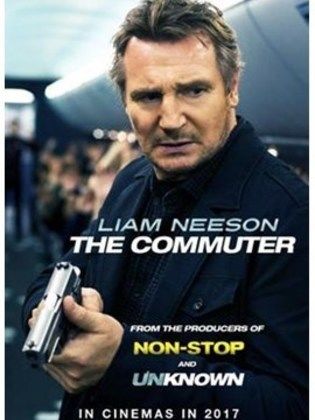 January 21, 2018 8:33am CST
Hello everyone, I am writing this article after a long time here in Mylot. I thought I will start writing as it is a good way to connect with you people here and I love writing too. I thought I will share my thoughts on this movie which I watched yesterday. The Commuter is an action movie starring Liam Neeson. Surprisingly, this is going to be his last action movie as declared by himself. He will not star in any more action movie after this. Well people are gonna miss him in this avatar for sure as he is very good in roles like this. The movie "Taken" has given him a new burst of life and people since then all over the world has liked him in all his movies. So coming back to "The Commuter", the movie is about an Ex-Cop and now an insurance salesman played by Liam Neeson, who rides the same train for the last 10 years to home. He meets a strange lady on the train one day and she gives him a task to do in exchange for $100,000. The movie is about how he does the job. The action in the movie is good and the film starts off really well. The mystery element in the movie is quite interesting and it keeps on the hook for a long time until the last act of the movie. The Last act completely blows off the plot and if you are intelligent enough, you would have guessed the ending long back. Other than that the movie is quite entertaining and if you like Liam Neeson and his previous action movies like Non Stop,Grey and all, then you would definitely like this one too. I give this movie ***/*****
3 responses

•
21 Jan 18
Its on my "to watch list". I love Liam Neeson action films. The Taken series are the best!


•
21 Jan 18
If you like his action movies, then you should definitely watch it.

• Los Angeles, California
21 Jan 18
I definitely want to see The Commuter.

• Philippines
22 Jan
Was going to watch this movie but decided against it and I'll just wait for it to be available online.