About your country !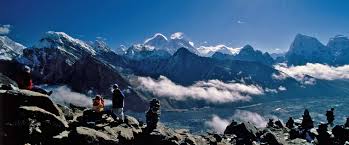 January 22, 2018 8:52am CST
Hello everyone. I am from Nepal. nepal is a very beautiful country. many cultures and religion makes my country very special. Nepal is a small country but it is very beautiful country. You get attached to nepal because of natural beauty. Tell me something about your country. What is most interesting thing about your country?
3 responses

• Mauritius
22 Jan
The one and only thing is the beach. Most beautoful beaches to swim in. Other than that nothing else.

•
22 Jan
@BabeSays
Oh where is it ? I havent heard about it.


• Philippines
22 Jan
We have so many tribes and cultures. We are known for good beaches and delicacies. Not to mention old heritage dated back spanish era times. I wish to visit your place too some day.

• Kenya
22 Jan
What is the population of your country? Welcome to MyLot

•
22 Jan
It is 33 million. Where are you from
@The
fly one?

• Kenya
24 Jan
@KKkiran
I'm from Kenya where we have about 44 million people.

•
24 Jan
@aureliah
Kenya is a great country. Kenya is in afric isnt it ?