92-Year Old Man Got Angry Because He Was Refused Help at a Bank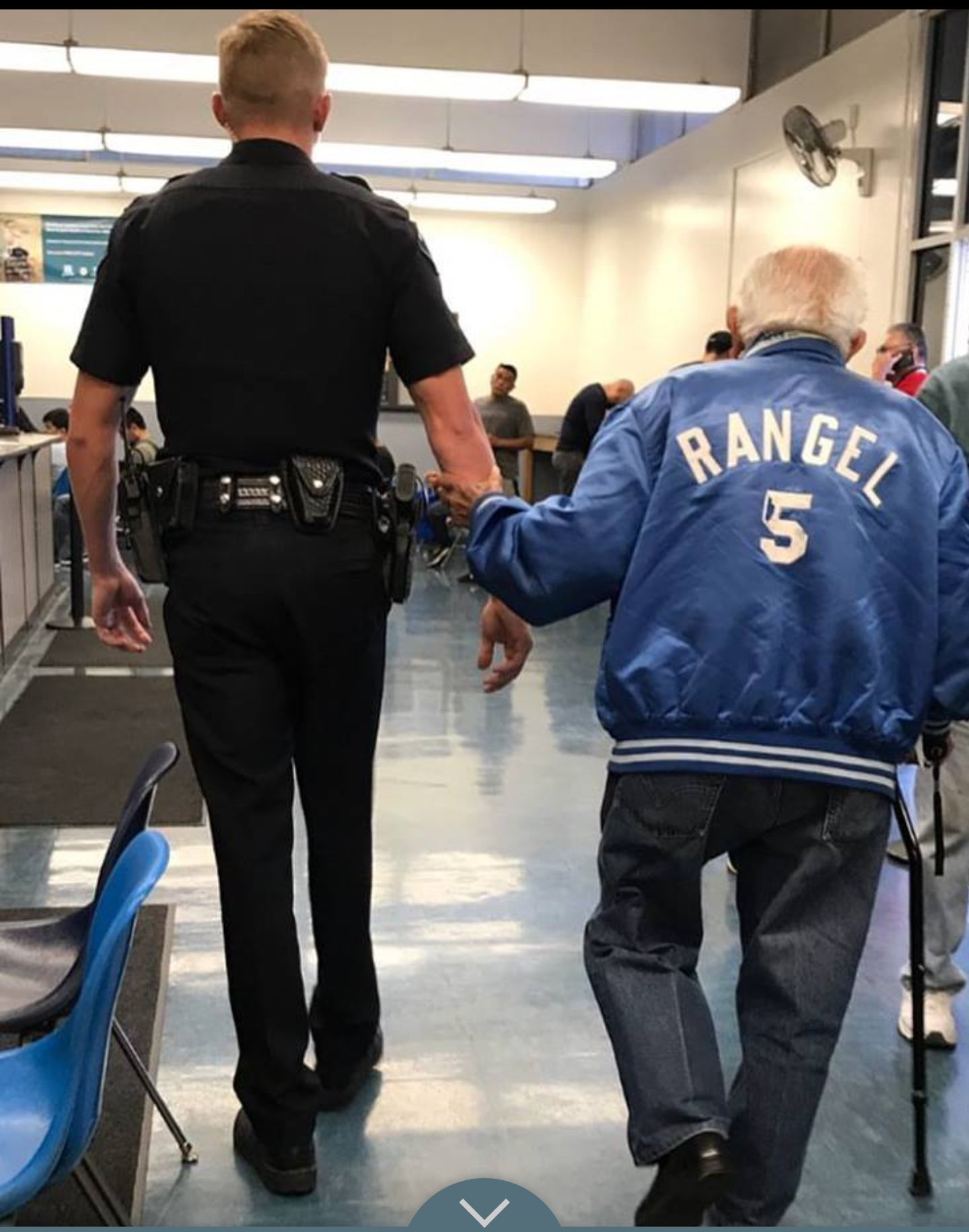 Australia
January 22, 2018 10:11am CST
His ID expired. So the Bank of America, according to an Opposing Views article, and FB shares and comments, that the elderly patron was denied the money he had wanted to withdraw. The bank people called a police to look into the matter to lead the frustrated and angry 92-year old citizen, out of the building. The police officer's kind action made the elderly very happy. And the witnesses learned a wonderful life-lesson there. What would you do if you had witnessed something like this regarding our elderly fellow-citizens?

9 responses



• Fairfield, Texas
22 Jan
@Plethos
That might have been an 'oops'.

• United States
22 Jan
I would step up to help in some manner. I would voice my disapproval, if present in the bank at the time, regarding this man's mistreatment, and since Bank of America is my bank, I would contact Bank of America and tell them of my disappointment regarding this incident.

• United States
23 Jan
Do it! Its the only way they'll improve!

• United States
23 Jan
@BearArtistLady
I did one bank teller he was too impatient with an elderly gentleman one time. The teller was young, so I hope he shaped up.


• St. Catharines, Ontario
22 Jan
I don't understand why he had to show ID to withdraw his own money. Was this not his usual branch?

• Australia
22 Jan
I don't know why. Probably, new policy at the bank in his own hometown?

• United States
22 Jan
@everwonderwhy
One has to always show ID, driver's license or state ID card, to withdraw money at Bank of America. An expired ID will not work.

• United States
22 Jan
@Corbin5
If you look a bit deeper into the situation, it is very likely the elderly gentleman didn't have transportation to D.M.V.. Plus in California it isn't unusual to spend two hours trying to renew a driver's license or even longer getting your vehicle license renewed. Put yourself in the shoes of the 92 year old man. Having to wait for hours to renew your driver's license is extremely taxing physically! Even if you make an appointment to renew it still takes a couple of hours! More people need to be like that officer!!! I hope the police force in Montebello give him an award!


• Fairfield, Texas
22 Jan
What ticks me off is that the man probably had an account with this bank for YEARS
@everwonderwhy
and just because his ID was expired was no excuse for them not to give him his money. Once he got his new ID, I would have gone back to that bank and pulled every dime I had in there.

• United States
22 Jan
It's like my trying to cash a check in Wells Fargo! I had to provide two forms of identification to cash a check for $101.00! I kept hauling out I.D.s all with my name on them, but they weren't good enough. Two of them were picture I.D.'s. It took 20 minutes to cash the check. Doing that to a 92 year old man is crazy!



• Kenya
22 Jan
A very helpful police officer right there. he will be blessed.