My story with Witches- They stated to wipe me away from this World.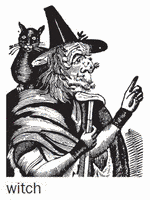 Raurkela, India
January 23, 2018 9:21am CST
The tension did pick up and went to such heights that my neighbours wanted to settle the issue betting for my life. The black witch and wizard were asked to put me to sleep forever. They started the game to prove that they could achieve miracles which they thought would make them the most popular "Ojhas" Black magicians/practitioners. Strange things started happening to me. My heart beat and Blood Pressure increased suddenly making me anxious and phobic for which I had to run to the doctor. Did the treatment work? Keep guessing.
3 responses

• Raurkela, India
24 Jan
Just keep track of my discussions.

• Uzbekistan
24 Jan
@aninditasen
Each discussion should be a stand-alone one and be understandable.

• Raurkela, India
26 Jan
@MALUSE
What didn't you understand. I will just go on as things went on with me in each discussion.


• Raurkela, India
24 Jan
The treatment did get me out from anxiety but not from the effect of witchcraft for a white witch next door still keeps pestering me through telepathy which keeps me disturbed. She is a nuisance.

• United States
23 Jan
I do hope the treatment worked. Will have to wait to find out.

• Raurkela, India
24 Jan
The treatment did work for my anxiety but not for the effect of witchcraft.