DeKalb County Firefighters honored for daring rescue of people in a fire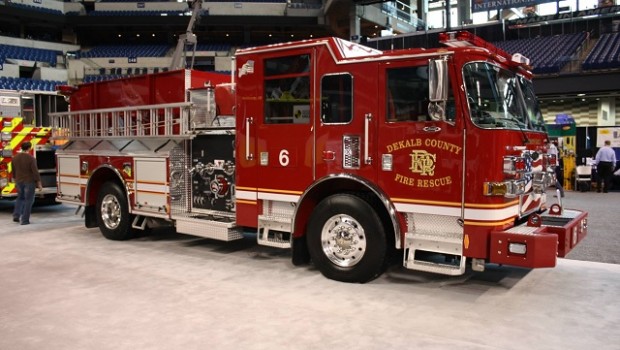 Lake Charles, Louisiana
January 23, 2018 6:12pm CST
Dozens of firefighters from DeKalb County were honored today by the county officials for their daring rescue of children who were thrown to the hands of the firefighters to safety in a blaze that struck the Avondale Forest Apartments on January 3, 2018. Captain Jovan Carter used a ladder to get to the third floor where the fire was when the father of a child handed him one of his children to Carter to take the child back to safety. Scott Stroup who was one of the firefighters was using his helmet camera rescued one young girl who was tossed by her father to his arms and take her to safety. Eight children and many adults were rescued by the firefighters in the fire at the Avondale Forest Apartments. It is nice to see the Dekalb County Fire Fighters being recognized for their work of helping adults and children escape from being rubbed out in a fire on a cold evening.
2 responses

• Boise, Idaho
24 Jan
That is wonderful to hear about.

• Lake Charles, Louisiana
24 Jan
The firefighters are the real heroes.

• Boise, Idaho
24 Jan

• Lake Charles, Louisiana
25 Jan
@celticeagle
I do not know who money they get paid but I am sure that they earn every dollar they make.

• Los Angeles, California
24 Jan
They put their lives on the line.

• Lake Charles, Louisiana
24 Jan
That is correct since it takes a lot of courage to fight fires.