My Frustration With The Phone Company's Billing Department!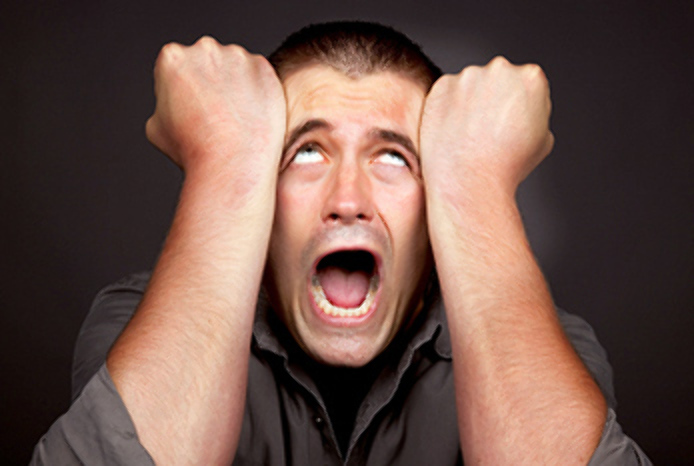 United States
January 24, 2018 12:36pm CST
Several months ago we made some changes on our services from the phone company. What followed were months of agonizing conversations with the billing department. I would call and tell them what was wrong and they would say it was taken care of only to get the next bill and have continued mistakes on it. I went through this for several months before we FINALLY got the right bill. I won't say the name of the company, but I am certain I'm not alone out here on this. We also had another bill that we made a change to and that wasn't straightened out for over 3 months. So if I have to call any billing department I cringe and dread it. I do have to say that the phone company's tech support is outstanding! They have helped me with our computer many times and I am so thankful for them. How about you do you have any billing issues like me? Picture by bing.com
6 responses

• Genova, Italy
24 Jan
We have combined internet, landline and 3 mobile devices, all under one company (in Italy, it is called FASTWEB). At the moment, no problem. I hope.

• United States
25 Jan
@alberello75
So glad to hear you are with a company you like. That in itself is a blessing! We are just waiting for another company to be able to provide services in our area. We are like the last to get the better technology here in the boondocks lol!


• Genova, Italy
25 Jan
@Butchcass4
Now, in my part, practically every building, has been wired with fiber optics.

• United States
29 Jan
@alberello75
What does that mean? I'm unfamiliar with fiber optics other than items like our 2 foot Christmas tree is fiber optic lol!




• United States
25 Jan
@raijem
They told me it would be fixed on the next bill! Yeah right! Currently I am waiting for the newest bill from our gas company. We finally got our phone bill right and its been ok for the past 2 or 3 months thank God!

• Bunbury, Australia
24 Jan
We don't really but we do find it frustrating any time we have to ring up any sort of department. The wait time can be forever.

• United States
25 Jan
@JudyEv
That can be very frustrating! I find that true with different businesses I have to deal with too. Do you have internet where you live?



• Bunbury, Australia
26 Jan
@Butchcass4
Yes, mostly we have a speedy, error-free connection.

• United States
29 Jan
@JudyEv
Who's your company? You are so blessed. We paid for more speed but don't notice a difference on our computer. Netflix works better I will say that but that's it.



• Philippines
25 Jan
Not anymore. But I did have several years ago and I think I made a discussion about that here 6 or 7 years ago and I did mention the name of the company to warn my fellow Filipino members about this company. They were never good. I filed a dispute and it took one year to be resolved and I won. I told myself I'll never use their service ever again and yeah I didn't. Whenever I meet someone I discourage them from getting the service of that company. I wasn't the only one who had complaints.

• United States
25 Jan
@toniganzon
Where I live this phone company is the only phone company available. But I'm hoping and praying a new one will come to offer better services soon!


• Philippines
25 Jan
@Butchcass4
That really sucks. There was once a time when only one phone company monopolised our whole country and thank goodness when more came. But they still think they're superior over the other companies and still has the worst customer service ever!

• United States
29 Jan
@toniganzon
Unfortunately they aren't the only company I have trouble with. Just got a gas bill and after 4 months of trying to get them to remove a service it still remains, my husband just handed me the bill, aren't I the lucky one!




• United States
24 Jan
Our phone company changed hands a few months ago. I have not had billing problems but I have a problem reporting outages or service related matters. You call the number and the robot does not understand even if you pick one of the options and say it back the same way. For instance, internet technical assistance. They say they don't understand and they are ending the call. Like, wait a minute, I need help. Too bad. Hire a different robot.

• United States
25 Jan
@akalinus
I hate the automated systems as they are so frustrating! Sorry you have to deal with them. Thanks for reading my discussion and commenting!



• United States
26 Jan
@Butchcass4
I think that if the companies really cared about their customers, they would have someone to answer the phone, hopefully, someone we can understand.

• United States
29 Jan
@akalinus
I have to say I can understand the people I talk to but it's as if I never talked to them when we get our bill, ugh!



• Greencastle, Indiana
24 Jan
I pretty much have my bills set up on a budget where we don't have them problems but BACK in the day YEAH I hated dealing with the billing dept I would get SO mad I would just lose my head & hang up & deal with it the next day.

• United States
25 Jan
@sugartoes
I pray through the process. I find it goes much more smoothly that way. I am more patient and don't give people on the other end attitude lol!


• Greencastle, Indiana
25 Jan
@Butchcass4
sometimes attitude gets their attention like my post office I've told them MORE than once NOT to put husbands meds in the mail box cause it's on a MAIN road & ANYONE can open a mail box & get them well the other day we seen husbands meds were in the MAIL BOX again so I called them up & told them if I catch husbands med in the mail box AGAIN I'll go in town & get me a post office box there! ! !