Coffee Community Attacks Hillbilly After Outrageous Act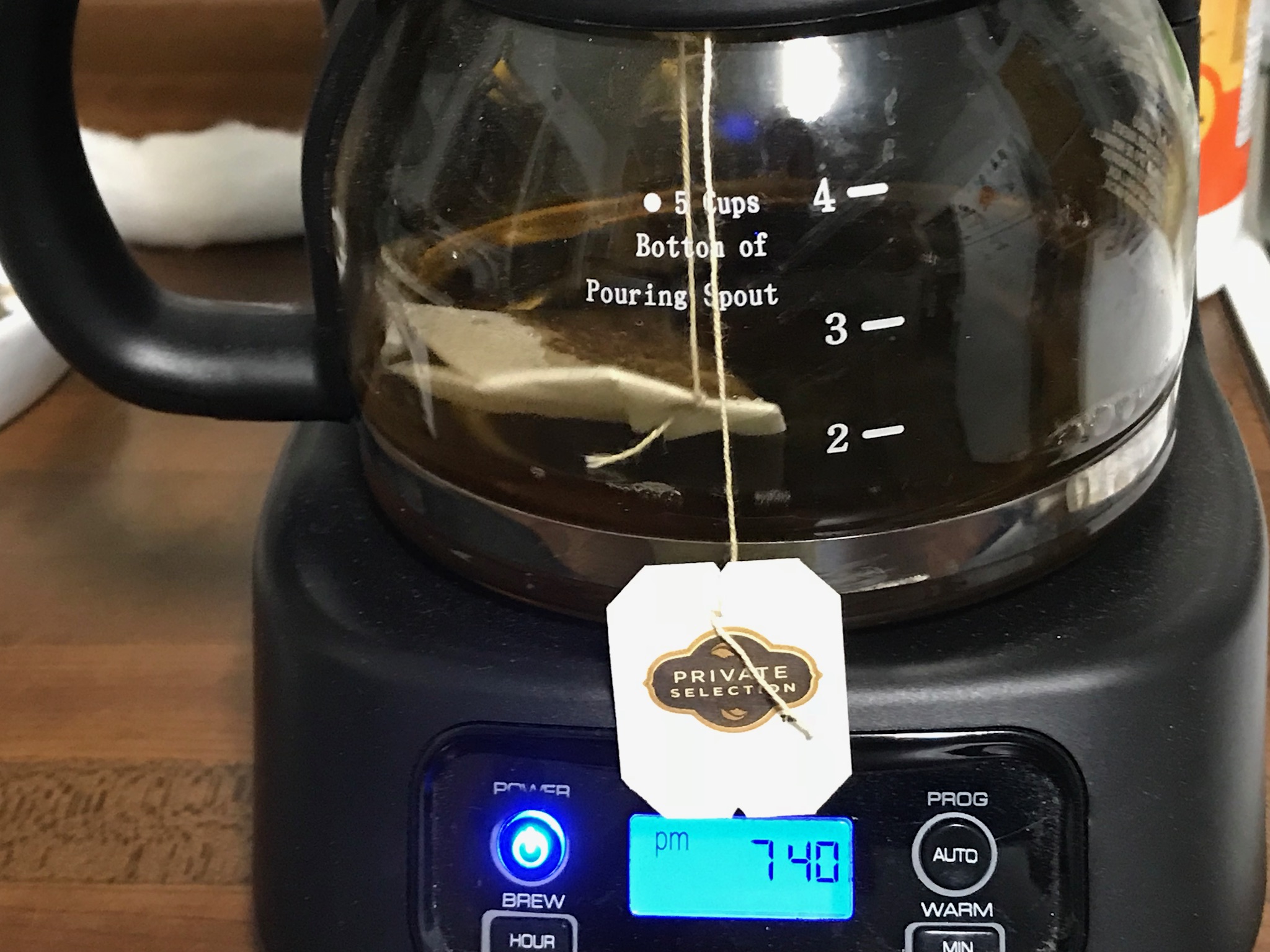 United States
January 24, 2018 8:34pm CST
The scene was a cross between the villagers going after the monster in Young Frankenstein and the SWAT team scaling the buildings in Chicago in pursuit of the Blues Brothers. The coffee (and coughee) enthusiasts from the military and myLot communities put out an all-points bulletin after a certain country music-loving person was discovered to be using a coffee maker..... To make TEA. Oh, the humanity!! The incriminating photo shows a sweet cinnamon tea bag from Kroger's Private Selection brand hanging from coffee pot. The outcry was immediate and unanimous. A certain cat in Olney, Illinois was quoted as saying, "Meow." Some guy typing added, "I think that says it all." The hillbilly is in hiding; however, the coffee lovers of the world state they intend on flushing her out by advertising a free Dale Watson concert.
6 responses

• United States
25 Jan
I think the most disgusting part of it all is
it looks like you wash that carafe
.

You must be a very sick individual as everyone knows the residue build-up is a flavor enhancer.


• United States
25 Jan
Washed, no. Takes longer for tea, it's not as flesh-eating as strong coffee.

• United States
3 Jun
My Mom once decided to wash my coffee pot. I damn near killed her
@JolietJake
!

• Los Angeles, California
25 Jan
I thought they were trying to lure that hillbilly with Yankees tickets.


• United States
25 Jan
What people do when they brew coffee is put coffee grounds in a filter in the basket, then let the water drip through it to brew the coffee. As I drink tee, not coffee, I just let the water pass through to get hot. Coffee makers such as these seem to be going by the wayside here in America, thanks to those individual "Keurig" K-cup makers.

• Indonesia
25 Jan
@FourWalls
it's different process between them. Can that makes the machine broken? I mean that tea thing.

• United States
25 Jan
@metanya
— no, not at all. It's basically using the machine to heat the water without brewing coffee.


•
26 Jan
Well, that Hillbilly was certainly behaving in a "Abby Normal" way! A coffee maker for tea sacrilege


• United States
26 Jan
You'd never see anyone who was in the Navy ever doing something like that!!


• Colorado Springs, Colorado
28 Jan
Free coffee maker tea at the Dale Watson concert.

• El Paso, Texas
25 Jan
Had to look em up, ain't never heard of em before. Sooo, ya think she'll come outta hidin??