Better Late than Never!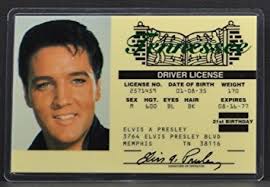 Virginia Beach, Virginia
January 26, 2018 3:56pm CST
I have been too busy to accomplish anything lately but today I managed to get one really important matter out of the way. Almost a month later than expected and I was running out of time. My Driver's License expired on 12/31/17. The state normally sends a notice but I didn't get anything this time. A couple of years ago when I stopped driving, I went to DMV and had not only my Class "A" removed I had the "M" for motorcycle taken off as well. At the time, I had cataracts and wouldn't have passed the D.O.T. Physical required every year. That would have caused me to lose my license altogether. I would love to have gotten my license renewed much sooner but between snowstorms and holidays, including MLK, on their part, and doctor appointments and treatment on my part, the timing was always off. They asked today if I wanted to be an organ donor when I died. I told them no but we have an old piano they can have. Evidently they already have enough of those.
9 responses

• Daytona Beach, Florida
26 Jan
If that is your renewed license I must say you look at a lot like Elvis. I remember my driver's license days when I had to renew. I always depended on my mood that day. I have had photos where I look just great, photos that look nothing like the real me and photos where I look like an ax murderer. Since the car got scrapped I haven't driven in ages so now if anyone wants to see a really bad photo of me I just hand them my passport.




• Virginia Beach, Virginia
27 Jan

• Bunbury, Australia
26 Jan
Haha. I don't suppose they'd want our old piano either.

• United States
26 Jan
My husband renewed his license a year after it expired. When he was asked why he let the license expire for that long a time, he actually replied, "It took me that long to find this place." .I wish the DMV had made him take the written test and the on-the-road driving test for his being a smart aleck.

• United States
27 Jan

I guess then there is no expiration date for being an organ donor!

• United States
27 Jan








Think Lurch would give them his harpsichord?? I should call you Uncle Owl because you are a
hoot!

• Virginia Beach, Virginia
27 Jan


• Fairfield, Texas
27 Jan
Yuppers, mine is up for renewal before the end of April
@UncleJoe
. I'm gonna have to let them know that my body parts won't be useful either.

• Anniston, Alabama
26 Jan
LOL, I have to remember that one and offer them some cross stitch stuff.

• Lenox, Georgia
5 Feb
Glad you got it out of the way and of course you made us all laugh here with the last thing you mentioned!