A Bit of Hollywood in Latvia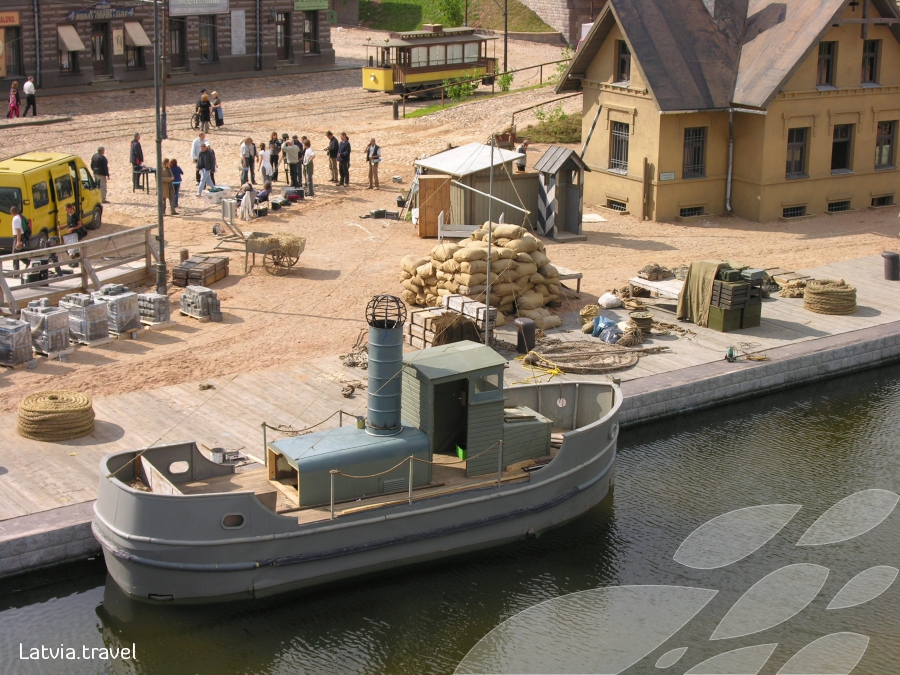 Daytona Beach, Florida
January 26, 2018 4:26pm CST
Cinevilla was built as a set for the movie "Defenders of Latvia" in 2004. It has become a mix of historical recreation and a Hollywood-like fantasy world. The complex stretches for more than 370 acres and has all the features of early 20th century Latvia among them a small town, a city that looks like Riga and typical Latvian farmland. It looks for all the world like a ghost town movie set. There are three bridges crossing a man-made river that also features a steamship replica, dating back to turn-of-the-century Riga. When movies are not being filmed in Cinevilla, visitors can come explore and spend the night. During the summertime, they can accommodate 46 visitors in 12 cabins for a night spent in the 1900s. Visitors can find refreshments in the on-site Latvian pub and watch as bread is baked in the local bakery. I would suggest not imbibing in too many spirits as you just might not know what century you wake up in. Recently they opened the Hotel Cinevilla and it's the only hotel in the Baltic States that offers accommodation services in the real Filmtown. The hotel rooms are made up of popular Latvian and foreign movie themes. On the first floor are rooms that are dedicated to the movies "Captain Enrico's Pocket Watch", "Theater", "17 Moments of Spring" and "Steal Dragons". On the second floor are rooms devoted to actress Elizabeth Taylor, Detective Sherlock Holmes, the Baron Munchausen and two theme rooms devoted to Latvian films "Lake Sonata" and "Dream Team 1935". Accommodations in the rooms are from 2 to 6 people and children are especially welcome. Room rates include breakfast at the Cinevilla Pub. Who wants to come on over?
3 responses

• United States
27 Jan
How interesting! Do they film many movies there?

• Daytona Beach, Florida
28 Jan
Yes, they film Latvian movies there I don't know if anyone comes to film from outside of Latvia but they could if they wanted to since everything you need to film is there
@Srbageldog

• Bunbury, Australia
26 Jan
How cool would that be? I'll be over on the first available plane!


• Daytona Beach, Florida
28 Jan
You'll enjoy it
@JudyEv




• Los Angeles, California
27 Jan
They get much production there?

• Daytona Beach, Florida
28 Jan
The Latvian film world is thriving but of course, they are Latvian films and not all of them get international recognition the Riga Film Studio is in Riga where they also do filming
@JohnRoberts
my mom worked there in admin before WW II. She got to go to all the film production parties.