Quite a busy day doing what needs to be done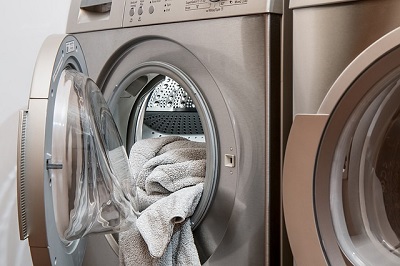 Eugene, Oregon
January 26, 2018 6:12pm CST
I had dermatologist check up at 9 this morning and that went well. Anne has the virus that I am just about over, so I have been chief cook and bottle washer for two days now. After the appointment, I stopped at Trader Joe's with a short list, on to a drug store for some meds for Anne, then a regular grocery store for things I forgot at TJ's. (Yes, I had a list!) Then it was home to empty the dishwasher (I forgot to run last night), the kitchen floor needed mopping (sloppy cook) and the dust bunnies were looking for the vacuum cleaner. Don't forget lunch; I enhanced a blue can of Chicken Rotini soup with Italian seasoning, garlic powder, more broth and some frozen green beans and a ham sandwich (for me); soup was all she could eat. She saw the doc yesterday and her coughing is a bit better. I have some skinless chicken thighs that will have something good done to them for dinner, not sure what yet. Relaxing a bit this afternoon before dinner prep calls. Ohhh, I forgot that load of stuff in the dryer.

10 responses

• United States
27 Jan
So glad you are there to take care of house and home, and especially Anne!! I hope she feels better soon.

• Eugene, Oregon
27 Jan
So do I! The doc was considering a chest x-ray, but she was a little better this morning when she spoke with him.

• United States
27 Jan
@JamesHxstatic
Oh, thank goodness. I do hope she is on the mend. I will be glad when this scary season of illness is over.

• Eugene, Oregon
27 Jan
@Corbin5
Yes, it has been a bad one. I have had nothing like this, maybe ever, yet not the flu. Just severe head/chest colds, bad coughs, no fever, and zero energy.

• Canada
27 Jan
You are a wonderful husband to get what needs to be done - done. My husband was a chef in another life so I don't have to cook but he has never meet a dust mop. I'm not complaining because I love not having to cook, and he doesn't seem to notice dust bunnies and I always wait until he is in the house to bring out the dust mops, the vacuums and dust rags.....

• Eugene, Oregon
27 Jan
I never met a dust mop I liked. And those bunnies have to get pretty big for me to notice them. I think dusting is a foreign to men.


• United States
27 Jan
Sounds like you had a lot to do today. The best part of the day might be the chicken thighs...

• Bunbury, Australia
27 Jan
Wow, I am very impressed. Well done and I'm sure Anne appreciates all your TLC.

• Eugene, Oregon
27 Jan
Yes, she does, it was her turn last week.

• Bunbury, Australia
27 Jan

• Banks, Oregon
27 Jan
Sounds like a good dinner coming up.


• Eugene, Oregon
27 Jan
I think that she is, we try to be there for each other.

• New Zealand
27 Jan

• Eugene, Oregon
27 Jan
@valmnz
That is what relationships are about, I guess.

• China
27 Jan
Good for you! You left everything in apple-pie order !Anne was surely delighted with all you have done.Hope she will get well soon!

• Philippines
27 Jan
i also forget things even when i have a list because i felt confident i got them all.

• Eugene, Oregon
27 Jan
Yes, sometimes, I even look at the list.

•
4 Feb
James, what a life huh? I hope Anne feels better soon. Coughs can really do us in. I always found it hard to get rid of mine.