Movie Review (Jumanji)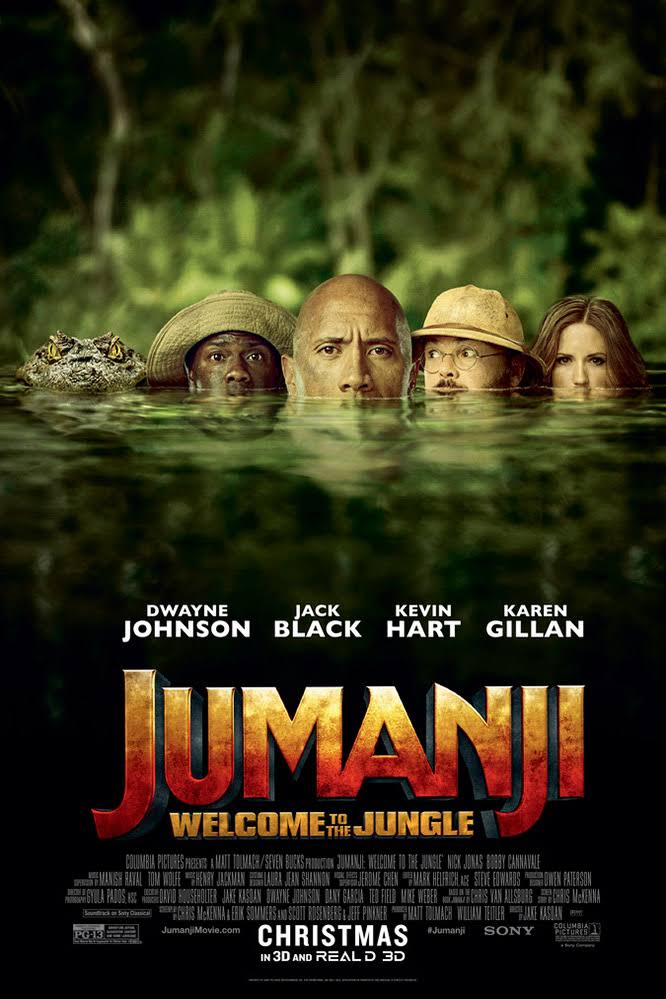 January 26, 2018 7:42pm CST
Has anyone seen the new Jumanji with Dwayne Johnson and Kevin Heart. The movie is hilarious. It is completely different than the Robin Williams version and much better. I could watch it over and over and will be purchasing when it comes out on dvd. Jumanji: Welcome To The Jungle was casted perfectly. There are a couple of crude references that could have been left out, but other than that was great entertainment. I have never been a Jack Black fan, but loved his performance in this movie. Dwayne Johnson and Kevin Hart, once again, revealed their talent to the public. I have never heard of Karen Gillan, but this movie made me a fan. In the midst of the humor, there are many life lessons to learn: teamwork, loyalty, friendship, courage, and the dangers of greed.
4 responses

• United States
27 Jan
I have not seen it yet but can't wait to as I love the Rock and Kevin Hart especially together.

•
27 Jan
The Rock and Kevin Hart are two of my daughter's favorite actors, so she was thrilled with this movie. She also likes Jack Black.

•
27 Jan
@Courtlynn
me either. He was actually good in this one, though.



•
31 Jan
I didn't realize she was in the Dr. Who series. My daughter loves Dr. Who, but I barely pay attention. I will watch more closely now. I did love the Dr. Who movie with Benedict Cumberbatch.

• Kuala Lumpur, Malaysia
28 Jan
I had very mixed feelings for this movie. It doesn't follow the source material (it should be a cursed board game instead of a video game) but on the other hand, it was updated for today's audience (who play more video games rather than board games). I still prefer the original though.

•
28 Jan
Yes the appeal is to the modern generation. Even though I am from the board game era, I still prefer this one. In my opinion, it was just a better story line and performances. Then again, some of my opinion could be based in the fact that I am NOT a Robin Williams fan.