Teleportation By 2080, Future Technology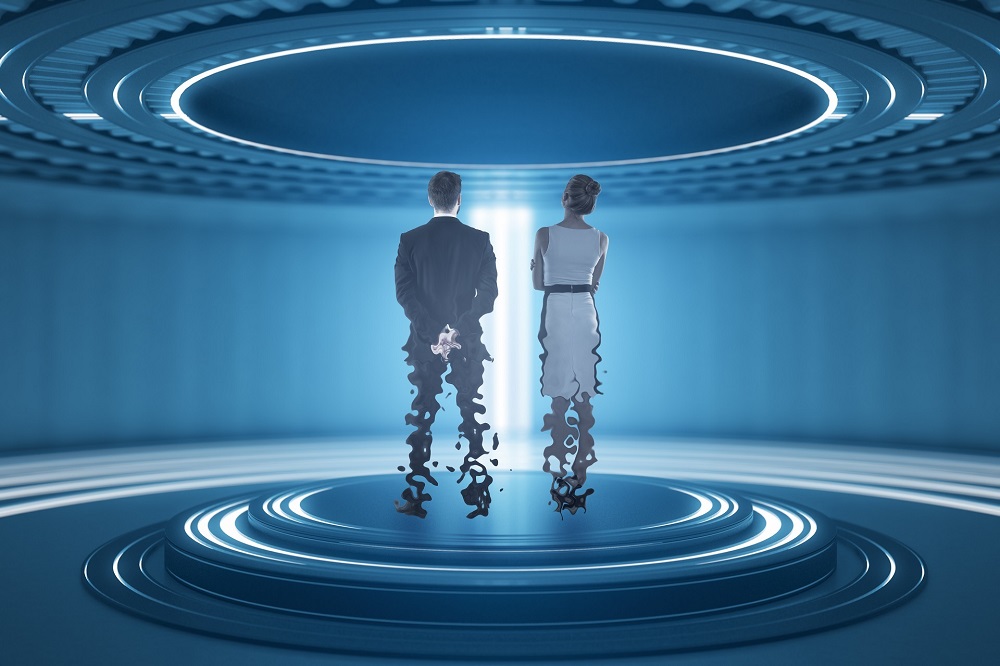 Trinidad And Tobago
January 27, 2018 5:09am CST
This blog is factual, not fictional. The whole idea of teleportation is to dematerialize in one place and then reconstitute somewhere else. Well. I have been intrigued by this new future technology because I have a secret ambition of discovering the formula for teleportation and giving it to the world. Ever since I watched Star Trek and learn the famous words 'Beam me up, Scotty'. According to Dr Mary Jacquiline Romero from the School of Physics and Astronomy at the University of Glasgow, Teleportation could become a regular occurrence by 2080. Teleportation or teletransportation is the theoretical transfer of matter or energy from one point to another without traversing the physical space between them. Wikipedia Watch video: mechanical engineer Seth Lloyd explains how and why it works. Recently, Chinese scientists have just shattered a record in teleportation for the farthest quantum teleportation. No, they haven't beam any one unto a spaceship. They sent a packet of information from Tibet to a satellite in orbit, up to 870 miles (1,400 kilometers) above the Earth's surface. More specifically, the scientists beamed the quantum state of a photon (information about how it is polarized) into orbit. While Science is making progress, a lot of ethical concerns have been raised. Here are some : 1. When you teleport you are dead at one place and a copy is made of you at another place. Although people believed it is you, it is a poser who had replaced you. 2. The new copy has the awareness of the old copy, but the original is dead. It's scary that in the future thousand will die without no one noticing. 3. How many times can we copy ourselves (transport) before our bodies begin to show the effect? Are we cloning ourselves? What are your thoughts? Adventure or Scary? Do you believe that we will be able to teleport in our lifetime? What would be your reactions? Credited: From Wikipedia, the free encyclopedia Source: How Stuff Works / Stuff of Genius Picture taken from the internet, public domain. * How to insert a video?

The idea that something—or someone?—can be dematerialized in one place and then reconstituted somewhere else is something straight out of Star Trek. But is t...
6 responses



• Switzerland
28 Jan
@Gita17112016
I do not believe everything I read online.


• Trinidad And Tobago
29 Jan
@LadyDuck
Well that make it hard to discuss things. Some of these events are happening presently and I did put my credited source. The 'vanishing people and submarine' was documented in a book and later made into a movie. However true or not I am interested in concepts. I like thinking outside the box. And for this particular topic I want to be as factual as possible


• Switzerland
29 Jan
@Gita17112016
I know one of the man who are working at the teleportation project, my husband and I know him since very long time.


• Trinidad And Tobago
27 Jan
So far it IS possible for objects but the next step is humans or something organic. I think they are getting there.

• Brussels, Belgium
27 Jan
@Gita17112016
that would be morally wrong I think. And you cannot teleport one's soul

• Trinidad And Tobago
27 Jan
@Madshadi
Why would it be morally wrong? When the first Amerindian was photographed he thought the camera stole his Soul and imprison it in the picture and he was going to die. Do we still believe that?


• United States
28 Jan
I think I will be 130 by then so my no weight spirit will be someplace else lol

• Trinidad And Tobago
28 Jan
But your grandchildren will be around to witness if not participate in it.


• United States
28 Jan
@Gita17112016
my youngest grandchild is 6 so perhaps but my oldest is 29 so not likely.

• Trinidad And Tobago
28 Jan
@BelleStarr
Yes, it will be their hour to shine.


• Trinidad And Tobago
27 Jan
A different kind of teleportation?


•
27 Jan
@Gita17112016
The one which is presently in use - and has been that way since the beginning of the human race.

• Trinidad And Tobago
27 Jan
@Kandae11
Ah, the one where every one see the light at the end of the tunnel? And you either teleport up or down?


• Canada
10 Feb
I am not smart enough to discuss the how and the when but I can't wait for it to happen so that I can use that mode of travel.

• Trinidad And Tobago
11 Feb
I am not smart enough either that's why I did this discussion. It has happen already. Now just to test it on people. I just wanted to see if people will object morally to this experiment. You said that you can't wait to use this mode of travel...are you not afraid to die and a copy replacing you? that's what people think will happen.

• Trinidad And Tobago
16 Feb
@1hopefulman
Hmm, that's interesting. You think the person is still the same. Stem cells (the cells responsible for replacing our damaged cells) stops at the age of 35 years...just for your info. "The whole idea of teleportation is to dematerialize in one place and then reconstitute somewhere else." This is not 'fainting'. This is copying the info, sending it to another place, then rebuilding it from scratch. The person is the same ...but it is now a 'New" same.