Mind your language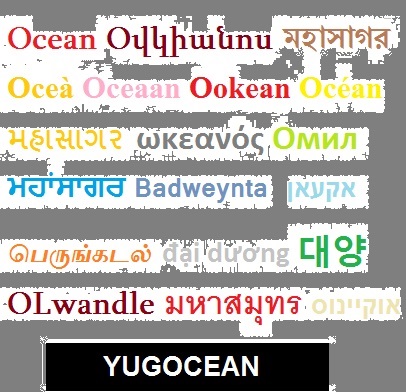 India
January 27, 2018 6:19am CST
Nope, this is not about UK comic genre TV series MYL, this is all about Your Language. There are more than 7000 languages recognised today, but just 20 languages account for more than half the world's population. Mandarin is the most widely spoken language within the China, but it is so hard that it is not used in other countries. While other languages like English, Hindi, Spanish, Italian, French, Portuguese are used even at international levels. I am a Punjabi living outside Punjab; apart from Punjabi, there are Hindi and English (with Urdu) that I use. What about you? Image created by Me
8 responses

• India
27 Jan
@yugocean
My mother tongue is Hindi.I can read,write and speak Oriya also.

• India
28 Jan
@yugocean
Yes,and it's sad.Oriya is a very sweet and powerful language.I love it.

• United States
27 Jan
I speak English and Gibberish, with a slight mixture of Jive and Slang.


•
18 Mar
My mother tongue is English and I had to learn Hebrew practically from the start here in Israel.

•
19 Mar
@yugocean
yugocean, Hebrew is the language of the Jewish People. People come from all over and speak many languages from the country where they come from. There are Jews that came from Arab countries and they can speak Arabic too.




• India
28 Jan
I speak Hindi, Urdu, Marathi, Gujarati, hariyanvi, English, little little French and German. However, I don't believe that any language is harder to learn than another. German is one example of a language that is in many ways easier to learn than English.

• India
28 Jan
@yugocean
yes right. As for your second question, personally I feel the pronunciation of German words are easier then French words. The German words are pronounced like they are written. Also if you be attentive, the long German words are bunch of short words can be pronounce easily. For eg : Gemüsesuppe means vegetable soup.

• India
28 Jan
@stapllotik
That is good, so this mean only those find German hard who have more fond in soft words. In Hindi we can use both hard and soft T, D etc, but English have only hard and French have only soft; what German have?


• Bunbury, Australia
27 Jan
I speak English but know a little French and German.

• Bunbury, Australia
28 Jan
@yugocean
I love the French language and would like to learn more.

• Uzbekistan
27 Jan
I'm sorry to say that your information isn't quite correct Mandarin isn't used in other countries not because it is so 'hard' but because China wasn't a colonial power like the Britsh Empire. If the Chinese had conquered the world like the Brits did, the world language would now be Chinese and not English. Spanish and Portuguese are the languages spoken in South America. Why? Because the Spaniards and the Portuguese colonised the South American continent. You can believe me. I'm right. I taught this at secondary grammar schools for 40 years.

• Uzbekistan
28 Jan
@yugocean
Hindi and Chinese are spoken outside their home countries by the descendants of the former slaves. The languages didn't become 'popular' by others because the speakers were not the masters not because they were hard. If the Chinese had had an Empire like the British, the world language No 1 would be Chinese.