Happy 'National Chocolate Cake Day'!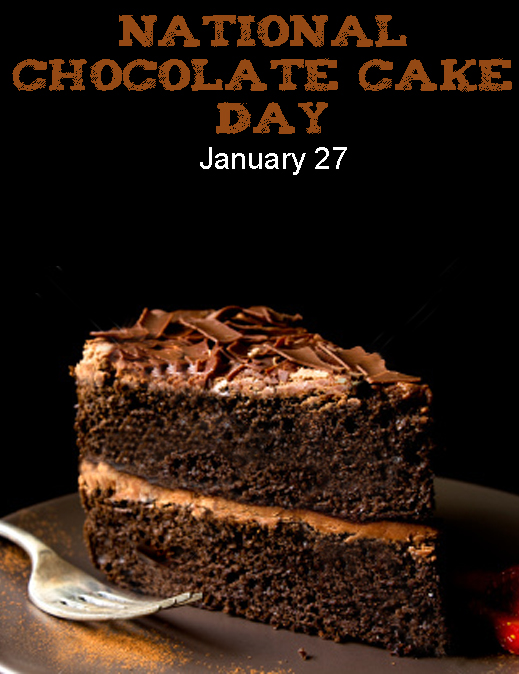 Oklahoma City, Oklahoma
January 27, 2018 11:37am CST
Bing Rewards told me that today's National Chocolate Cake Day. And they told me a buncha stuff about Chocolate Cake http://celebratebecause.blogspot.com/2018/01/its-nationalchocolatecakeday-january27.html but I'm still curious, 'why today?' Do you know of any special anniversaries-in-chocolate today?
6 responses

• Toccoa, Georgia
27 Jan
That is neat since I love chocolate cake with chocolate icing. It truly is my favorite kind of cake.


• Oklahoma City, Oklahoma
28 Jan
I joined Bing Rewards and open my browser on the page they suggested (their Dashboard-page) and it tells me about these anniversaries almost everyday! (like today, the publishing of Jane Austen's Pride & Prejudice and the patenting of the LEGO-blocks) I don't know if they let Canadians in (that is 'where Quebec is,' right?), but it shouldn't hurt to try!

Sign inRewardsThis feature isn't available in your regionHere's something you can always find -- the Bing homepage.© 2018 Microsoft

• Beaconsfield, Quebec
28 Jan
@mythociate
I'll look into it. And yes Quebec is in Canada.

• India
24 Feb
Chocolate cake is my favorite among all cakes. I like chocolate cream cakes too. It is really very delicious. I don't know about any special anniversaries in chocolate today. I have never heard any.

• Pittsburgh, Pennsylvania
27 Jan
Oh no! No chocolate cake in the house. I love chocolate cake! Thanks for telling us about this day worth celebrating!

• Los Angeles, California
27 Jan
At last a day worth celebrating!

•
27 Jan
I had no idea that such a day exists. Have a happy one too