If you could learn any instrument without taking the actual time to learn it what would it be?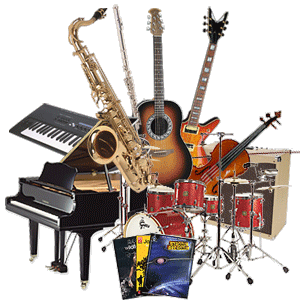 Macedonia
January 27, 2018 1:11pm CST
Everyone wants to listen to some music, and I think everyone wants to know how to play any instrument. But they think that they can't learn it or just don't have the time and motivation to learn it. So if you could skip the learning part and go directly to the jamming what instrument would it be? I would choose drums because I already know how to play the guitar.
7 responses

• United States
27 Jan
I would play a guitar. I took a few lessons years ago, but realized I wanted to be a guitar player more than actually play the guitar.

• Philippines
27 Jan
Piano for me


• Philippines
28 Jan
@firsticons
Yes, It`s really hard to learn it not unless you`re gifted with it

• Philippines
27 Jan
I already know how to play the guitar too. I could also play the piano but I'm not that fast in reading notes. Piano is what I wanted to play - sooooo badly.

• Macedonia
27 Jan
Yeah, I love piano too but I can't even read music. I will probably learn in the near future though.

•
28 Jan
Guitar would be it. I took lessons once but could not cut it. But if I could go right to jamming, well guess that answers the question. P.S. Guitar players are


• Philippines
27 Jan
I want to learn guitar and piano.I'm interested in music and loves to sing.My family is musically inclined but I think I lack training to reach my potentials.Hope one day I can have motivation and time to develop my musical skills.

• Philippines
28 Jan
Guitar. I like the sound of it.