JJ's Vinyl Madness Countdown #657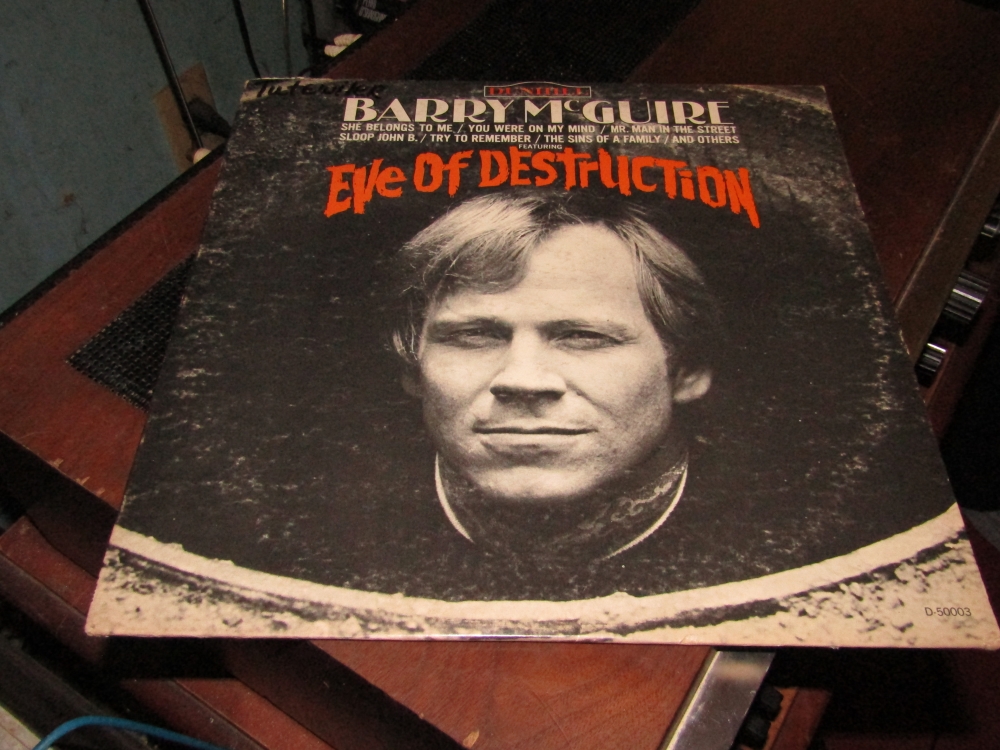 United States
January 29, 2018 3:30am CST
I wish everyone knew how to take proper care of a record. So much 'used' vinyl has been badly used...'rode hard and put away wet' so to speak. But sometimes, you find stuff that either the person was very careful with their collection, or they bought something and only played it a few times. I don't know which case this is, but this is a 53 year old original mono copy of this release in almost pristine shape inside. I do know that somewhere along the way, someone named Tutewiler owned it, because they have their name on the front and back of the cover, as well as written on the album label. So a big THANK YOU for not leaving fried-chicken prints on it.

Barry McGuire - Eve Of Destruction

http://plentyoftorrents.com Lyrics: The eastern world it is explodin', violence flarin', bullets loadin', you're old enough to kill but not for votin', you d...
6 responses

• Los Angeles, California
29 Jan
You went all 60s hippy anti-war today.

• United Kingdom
29 Jan
I would like to start buying and collecting used vinyl records , but it is often the condition of them that puts me off. What is the point in buying a record if the condition is not good, ie. scratched, and you cannot listen to it properly. It is nice to know that you have found one in good condition. Music like this will never be made again.

• United States
29 Jan
I've passed up buying many albums I wanted because they were in such sad shape I'd only make myself mad trying to listen to them.

• United Kingdom
29 Jan
@JolietJake
This must make you feel very upset especially if it is a rare album that you have waited a long time for. Have you ever tried buying this sort of thing from local auctions?

• United States
29 Jan
@millie02
I usually purchase through Discogs from trusted buyers that rate album condition when they sell it. Doesn't seem to be many auctions in this area with any large collections, at least that I have found. The last one I looked at had a few thousand albums, but nothing I'd listen to.


• United States
29 Jan
McGuinn and McGuire just a-catchin' fire in L.A., you know where that's at....

• Australia
30 Jan
Oh wow, I can't remember the last time I've seen Vinyl records. This is a gem.

• St. Catharines, Ontario
29 Jan
Fifty-three years? No! Can't be... I'm sure I was much older when this came out