Stranded on the Makarori Hill, New Zealand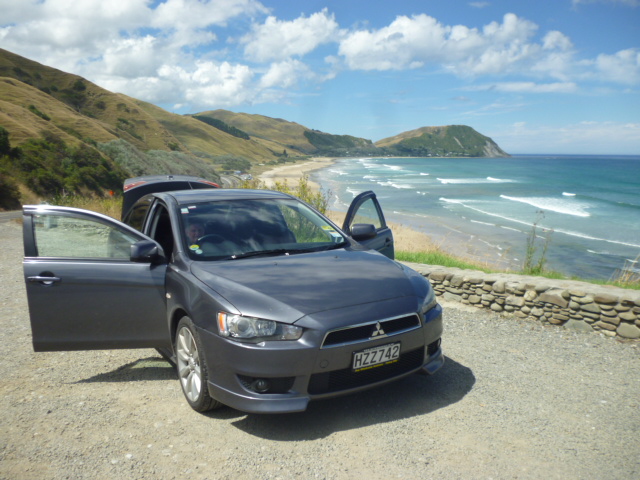 New Zealand
January 30, 2018 10:06pm CST
One thing you don't want to happen is your car refuse to start on the top of a hill in the middle of a scorching hot summer when you are on holiday. Sure, we had a magnificent view as shown here, but we also had limited water and no shade. We were less than twenty kilometres from town when we were stranded here in 33C temperature for more than two hours. A local man kindly tried to start us, then when that didn't work we rang our roadside rescue service. We weren't the only ones in distress that day and so had to wait a while. Eventually, when he couldn't help us, he called a tow truck and so another wait until that arrived. The car problem wasn't easily solved and meant we stayed in Gisborne a day longer than intended. However, the garage did lend us a courtesy car to get around in, so our holiday wasn't totally ruined. We just had less money to spend


9 responses



• Hong Kong
31 Jan
@valmnz
Nice view my friend despite the car mulfunctioning.


• Hong Kong
31 Jan
@valmnz
Yes my friend it's not visible in the picture.


• Bunbury, Australia
31 Jan
Oh dear, what a shame. And it must have been pretty awful waiting in the heat.

• Bunbury, Australia
31 Jan
@valmnz
When we were away we passed a guy and the bonnet of his car was up. He was waiting for a tow-truck too but he was in the shade and he had a book so he reckoned he was okay.

• Roseburg, Oregon
31 Jan
Will at least your car got fixed in the end.

• Ireland
31 Jan
@valmnz
Breakdowns are never funny but we have to make the most of them.

• Philippines
31 Jan
i was about to say it's a gorgeous view to be stranded in, but you're right, it depends on the time and temperature, your supplies and budget, and how many hours.

• Moses Lake, Washington
31 Jan
I wonder if you got too hot, could you go down to the ocean for a cooling splash?

• India
31 Jan
ohh so sorry, but glad you got the help