JJs Vinyl Madness Countdown #654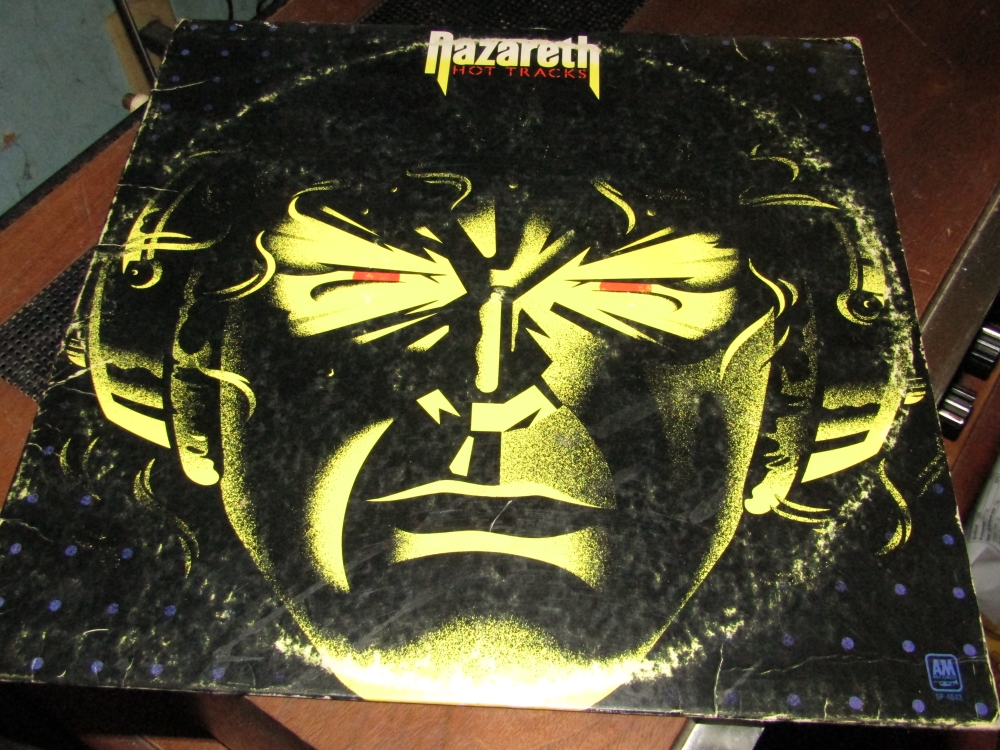 United States
February 1, 2018 3:44am CST
Greatest hits collections...I normally don't buy them these days. But this one...well, 5-6 years ago I bought a collection of albums (slightly over 600 for $200) from the parents of someone that died...and buried in that collection was a dozen or so albums I had sold back in 1986 or so. And back then I did buy greatest hits albums. Of course, I have all the songs on it on other albums from them...except one. One song on it is a non-album track released as a single...but not in the USA. 'My White Bicycle' reached #14 in the UK and #36 in Germany in 1975. The UK version has 'Miss Misery' (from the album 'Hair Of The Dog') as the 'B' side, while Germany has 'Too Bad, Too Sad' (from the album 'Razamanaz') on the flip side. Nazareth - Hot Tracks

Single My White Bicycle (1975) from british hard rock legend.
5 responses


• United States
1 Feb
It got absolutely no play on radio here, I don't even think I have heard it on any Album-oriented Rock stations.

• United Kingdom
1 Feb
@JolietJake
It always seems strange that a record can be popular in one country and never heard of in another. There used to be a weekly programme , back in the 1970s, on BBC radio 1 with a run down of the American hot 100 that I always listened to. I was always amazed to hear good records on there that never got played on UK radio.

• United States
1 Feb
@millie02
I notice many times looking at charts that songs from here may be extremely popular but not get very high on the charts there, and vice-versa. It is a bit odd.


• United States
1 Feb
That became "the way" to sell "greatest hits" albums after the backlash over the radio edit days: put a "new" song (that may or may not become a great hit...) on there. Columbia Records could've made a fortune releasing a collection of Springsteen's non-album B-sides (many of which were better than the "hit" side). Anyway, good song, better than the one Queen did about a bicycle.

• United States
1 Feb
Aerosmith kinda did that with 'Gems' in 1988 (basically a second 'greatest hits' package) with a sticker claiming it had the unreleased song 'Chip Away The Stone' on it...while technically it was, a live version had appeared 10 years earlier, and I had the 7" promo for it...and the flip side was the studio version.

• United States
2 Feb
@JolietJake
— then you have the Police, who just re-recorded "Don't Stand So Close To Me" for their greatest hits. Wow, what a half-hearted effort.

• United States
2 Feb
some bands all you really need are the greatest hits albums..

•
1 Feb
i do not know about this, what is it?

• United States
1 Feb
It is a greatest hits collection on vinyl from the band Nazareth

• Los Angeles, California
1 Feb
How did you spot albums you once owned?

• United States
1 Feb
They had my name written on the jackets.