What Can You Say About The Upcoming Valentine Event?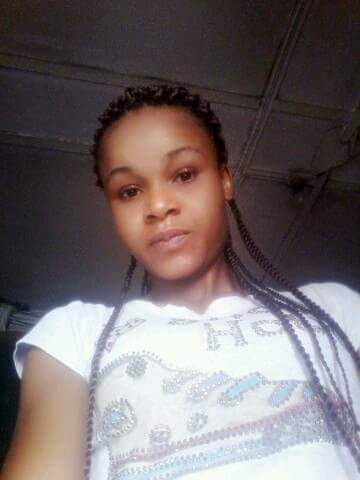 Abuja, Nigeria
February 1, 2018 3:36pm CST
Valentine period is a time to show love, But a lot folks totally have a wrong motive towards it. One my buddy once told me he's going present a special gift for her val. He fails to unveil it for her. Present a special gift for your val. WILL YOU KISS YOUR VAL THAT DAY??? SUGGESTIONS PLEASE.
8 responses

• Roseburg, Oregon
1 Feb
Valentine's Day is a day to show the one you love how much you love them.

• Abuja, Nigeria
1 Feb
Exactly, but while a lot of guys have wrong motive about it??

•
7 Feb
@mezvinsky
not sure why. Maybe the people around them or their own family fed them the idea of it while they're young, I guess? Or something that started as peer pressure?

• United States
1 Feb
I am still single and still do not have a Valentine! I am thinking that I am not going to celebrate. I am probably going to drink and just sleep that day. I for sure will not go out. Because I will feel sad seeing the happy couples.. I am getting hungry now

• Abuja, Nigeria
1 Feb
You can make that day awesome and colourful for yourself without misbehaving, is not only for married people, is merely for single that are not yet married but about to. Or can I lend one of my female buddy for you??? Reply me please.

• Lagos, Nigeria
1 Feb
@EddieHands
instead of doing that, you can make someone smile, that's all about the day share your kindness with hopeless people and once you make that happen you got to do it every day


• Chile
1 Feb
I don't much care about Valentine day. I show my love every day

• Abuja, Nigeria
1 Feb
To folks or is only limited to your spouse/partner. Why you don't like it???

• Chile
1 Feb
@mezvinsky
. It is not in my costums. Nothing to do with hate.


• Philippines
4 Feb
My wife and I have been married for 44 years already but we never miss greeting each other during Valentine's Day. A greeting and a kiss or even a date to our favorite hang out place is the best thing we could have it to our own gusto.

• Abuja, Nigeria
4 Feb
@dodo
, you don't need to tell me that, I can see that love is keeping your family in bond. 44years in marriage, I really cut cap for you. Thanks. That's great to hear. Some folks neglected it so much. Love is life.

• Philippines
4 Feb
@mezvinsky
Sorry if I sound like a broken record. I am just feeling happy to sharing it. Again I am very sorry.

• Abuja, Nigeria
4 Feb
@dodoazo
is a good thing to share. In fact that's a big good news.


• Lagos, Nigeria
1 Feb
@mezvinsky
dear lara, nice to meet you here, you have shot a nice topic here, alot of folks who misconduct the day are already planning on how to dirty the stupid girls on street right now, they defined it by their own stupid idea, val value that hanging around with your lovers, but shows love, care for the less privileges, those that has nothing to hang out with, those that has no hope, make them happy, let them realise how wonderful they're and also how special and hope of futures they are heading too. My love I will stop here, hope I make some sense



• Abuja, Nigeria
1 Feb
@nife2018
if you happen to be the judge for today discussion, what can u teach the world about Valentine day?? Contributions!!!!!

• Lagos, Nigeria
1 Feb
@mezvinsky
well my dear, i have stated some fact concerning Val day, it's all about caring for others especially those that feel isolated from world of love, let them smile too, make them feel like human being, share your precious gift with them, Valentino did same to the romance soldier that had been banish from loving and caring for there soul mate.



• Philippines
2 Feb
So, it's not a surprise anymore to her date?

• Abuja, Nigeria
2 Feb
I know but is that good for that day??? Or another measure should be apply

• Philippines
2 Feb
@mezvinsky
Well, if he has something to his date, then, I think, it's not bad after all.

• Abuja, Nigeria
2 Feb
@JSAph8888
I want you to take it personal, what will you present to your val??


•
2 Feb
What I used to tell my friends before was, everyday should be Valentines Day where we show our love for the people around us. Pardon my language, but it's not international "perversion" day.

Some guys really have a totally wrong notion about it.


• Abuja, Nigeria
2 Feb
@linusdsa
what everybody must it be only limited to your val.

• Abuja, Nigeria
2 Feb
That's exactly what I mean. If not for anything else is also a to reach out the left privileged ones.


• Peoria, Arizona
1 Feb
I like decor Valentine's Day but the idea of having to be pressured to get something for someone is just silly. If anyway, it is better to just go out to dinner or watch a movie together.