Strongman Saturday workouts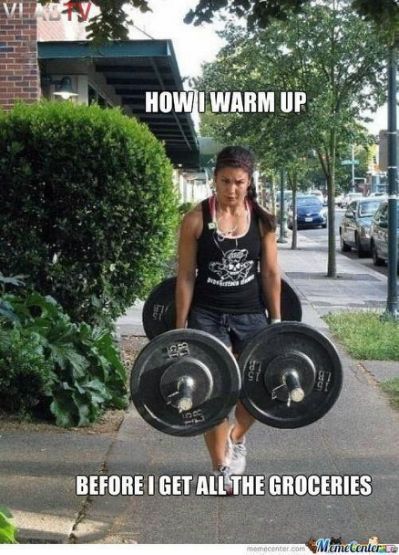 United States
February 1, 2018 8:20pm CST
Why do them? What's the point? Well, there's always the goal of getting, um, just stronger.

Strength is always a good thing. We, of course, do strength workouts during the week, but the Saturday Strongman workouts use the activities that you see in a traditional "Strongman" competition: Atlas stone, tire flip, farmer carry, sandbag carry, Prowler pull/push, etc. My sister and I love these workouts. They are different from the usual weekday training sessions--more intense, more challenging. You walk out of the gym after an hour feeling like Herclules.

It definitely helped the 2 of us in last Saturday's deadlift competition. We didn't train for it and it was a lot of weight for us to lift but we pulled some great numbers for our situations. Many many other women in our gym couldn't even enter the competition because they couldn't even deadlift 185 pounds ONCE. I love my Strongman Saturday workouts. They are definitely my favorites of the week. (I just wish they didn't come after Friday night!

) And, as the picture says, when you can lift loads of weight, you can definitely carry ALL THE GROCERY BAGS into the house in one go!




2 responses


• Los Angeles, California
2 Feb
It's good exercise to burn off calories and get all those muscles working. More power to you.