Seen on the way to the gym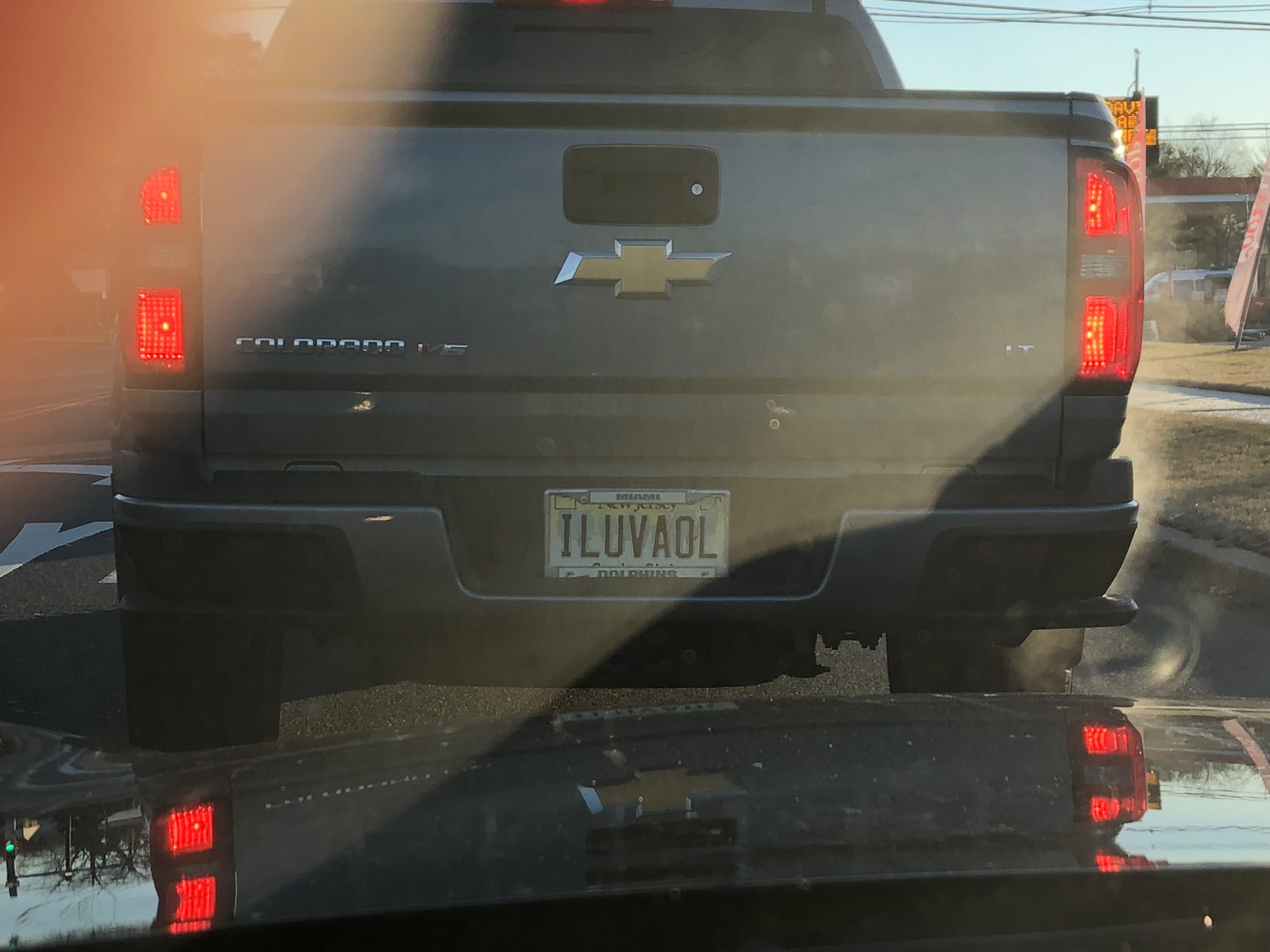 United States
8 responses

• Los Angeles, California
3 Feb
How could anyone have loved AOL to begin with?

• San Jose, California
4 Feb
Maybe it was an AOL employee. I did enjoy their messenger.

• United States
4 Feb
@spiderdust
oh I did too back in 1999, 2000, 2001, etc.


• Lagos, Nigeria
3 Feb
Waoooow, it's means your lucky day is hit today, it not just coincidences

• United States
3 Feb
Wow that really is dated!! thanks for sharing the picture


• United States
3 Feb
Are they even still around?


• United States
3 Feb
AOL is the abbreviation for America OnLine. They're a company that became infamous for sending hundreds of CD's out to American households in the late 90's/early 00's as a tactic to get people to subscribe to the service, which to be honest wasn't all that great. I think it's where the "You've got mail!" audio clip came from, too. These days they're pretty much a joke.