British Design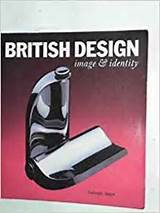 United Kingdom
February 4, 2018 5:07am CST
The proper title of this book is `British Design image and identity' , it was written by Frederique Huygen in 1989. I found this book when I brought a large box of books at auction and I was not sure that I was going to like it. It did not really look like the sort of book that I would enjoy. However , I thought that I would have a go at reading through it, and in the end I did enjoy it. I found it very informative and easy to read. Just goes to show that you cannot judge a book by its cover.
2 responses

• Leicester, England
4 Feb
The author doesn't sound very British! Is he an outsider looking in, or a naturalized Brit? Either way, we Brits have much to be proud of in terms of design - a day spent at the V&A will convince anyone of that fact!

• United Kingdom
5 Feb
I once spent a day at the V&A and I found that a day was not enough. I only managed to look at the art and the pottery, I would have needed a week to look around properly. I do not know anything about the author, perhaps I should do some research on him.

• Leicester, England
5 Feb
@millie02
I agree - a day might be enough to convince one about British design, but certainly not enough to take everything in!

• United Kingdom
5 Feb
@indexer
I was surprised at what a huge place it was. I still think of it now, and I last visited it in 1992. I have been to other museums and exhibitions since. One I remember most was an exhibition at the Museum of London in the year 2000 when we took my daughter there because she was doing something for her college course.

• Los Angeles, California
4 Feb
It would be an interesting book from a historical perspective.