My Frugal Attempt Of A Super Bowl Spread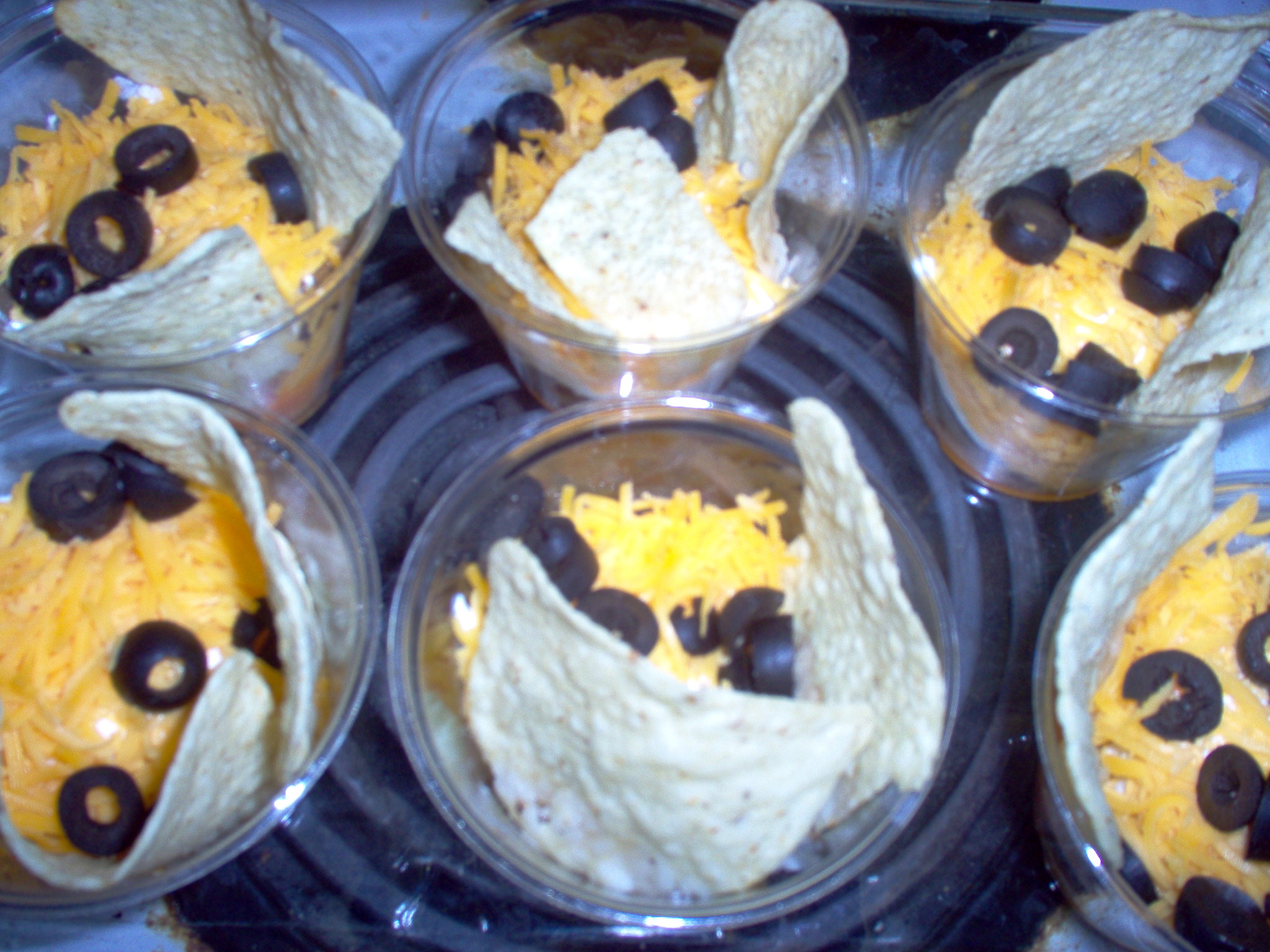 United States
February 5, 2018 2:50pm CST
Last night's Super Bowl was a good reason to have the obvious Super Bowl spread! Who doesn't love watching football and eating good food? Well, as I am frugal, I made practical things. How about you? Would you like to know what I prepared? 1. Sloppy Joes 2. Chili Dogs 3. Sweet n Sour Meatballs with toothpicks 4. Taco Cups Instead of beer, we had soda. Unfortunately. Tell us about you! photo source of taco cups: myself
8 responses

• Pittsburgh, Pennsylvania
12 Feb
The taco cups are adorable! i never thought of making a taco this way. Would these be similar to the taco boats i see on commercials on TV? glad you had such good food for game time!

• United States
13 Feb
I have never heard of taco boats... Sounds good though!

• Pittsburgh, Pennsylvania
13 Feb
@Spontaneo
I just recently saw the commercial with the taco boats. They are a shell that is a corn tortilla in shapes in I think of a rectangle, and the sides turn up, and one can fill them with taco meat and the person's favorite things to put on a taco.

• Philippines
12 Feb
Am I invited? I would love to eat those that you prepared for the Super Bowl. Unluckily, I am here in the Philippines.



• United States
9 Feb

• Defuniak Springs, Florida
5 Feb
We didn't watch, but we had chicken bacon bleu cheese salad.


• United States
6 Feb
We didn't have a spread, just Sunday dinner. Smoked chicken wings and Baked Beans for me, my mom had potato salad with hers. I did want to make some chili cheese dip though for the game.

• United States
5 Feb
we did not have a spread just Mike and I.Those days are gone for us.Been there and done that

• United States
5 Feb
You prepared some really good foods to enjoy!! Boycotting NFL football here. 7 year low for viewers this time around for the Super Bowl.