JJs Vinyl Madness Countdown #649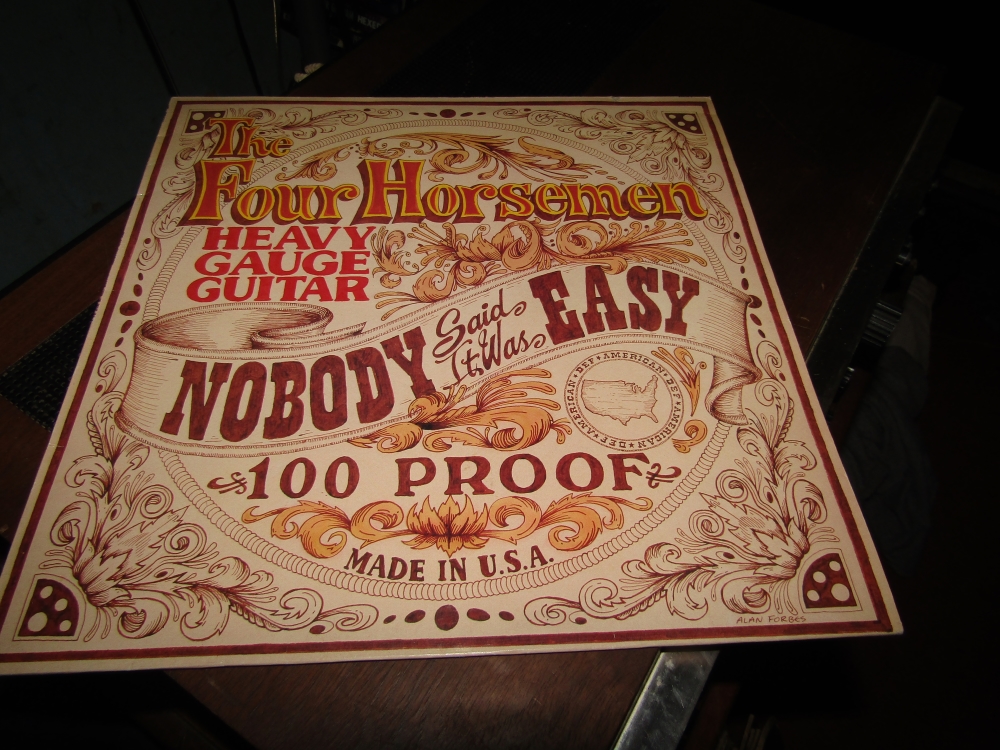 United States
February 6, 2018 4:20am CST
"Rockin' is mah bis'ness Bis'ness is good" Although it turned out bis'ness wasn't very good. Releasing their first full-length album in 1991 got them some attention...and then the lead singer went to jail for a year on drug charges. Meanwhile, 'grunge' was taking the music scene over. And their label dropped them. In '94 they began to put together a second full-length album when their drummer was killed from a drug overdose...and the next year, singer Frank Starr would be hit by a drunk driver while driving a friend's motorcycle and go into a coma from which he never awoke, dying in 1999. Their second album was released in 1996, but it was too little, too late. And that is pretty much the end of the Four Horsemen. The Four Horsemen - Nobody Said It Was Easy

The title says it all. Contains Explicit Lyrics...... Def American Recordings 1991 Features Ian Astbury (The Cult) on the mic with guest vocals. Rockin' Is M...
7 responses

• Redlands, California
6 Feb
I think sometimes people forget how music is so heavily reliant on abusive substances. Sometimes it works for the musician but eventually it will ruin them. That being said, songs that put us in another universe were usually probably enhanced with some sort of chemical substance by the band members.Cool rocking song though.

• United States
6 Feb
This album should have been huge, and if it had come out 10 years earlier or later, it probably would have been. This was as the whole Seattle scene started being 'the big thing'.

• Redlands, California
6 Feb
@JolietJake
Yeah pretty amazing how it works like that also. Damn I would hate to be a solid band from Seattle in the 90's You would never make it.

• United States
6 Feb
They weren't supposed to take that "of the apocalypse" part that seriously. Wow, what a jinxed band.

• United States
6 Feb
Some people get all the breaks...they got all the bad ones

• Los Angeles, California
6 Feb
Another group I never heard of before.

• United States
6 Feb
I figure most of the people here won't have heard it

• Philippines
7 Feb
Rock never stood a chance against grunge during that time.


• United States
7 Feb
Shame because it was a rockin' album

• Northampton, England
6 Feb
The Four Horsemen of the Rock Apocalypse

• United States
6 Feb
Personally I thought it was damn good when it came out...took me forever to find a vinyl copy.

• Colorado Springs, Colorado
9 Feb
I detect a Cult influence. And not just because Ian was involved. That rocks.