JJs Vinyl Madness Countdown #647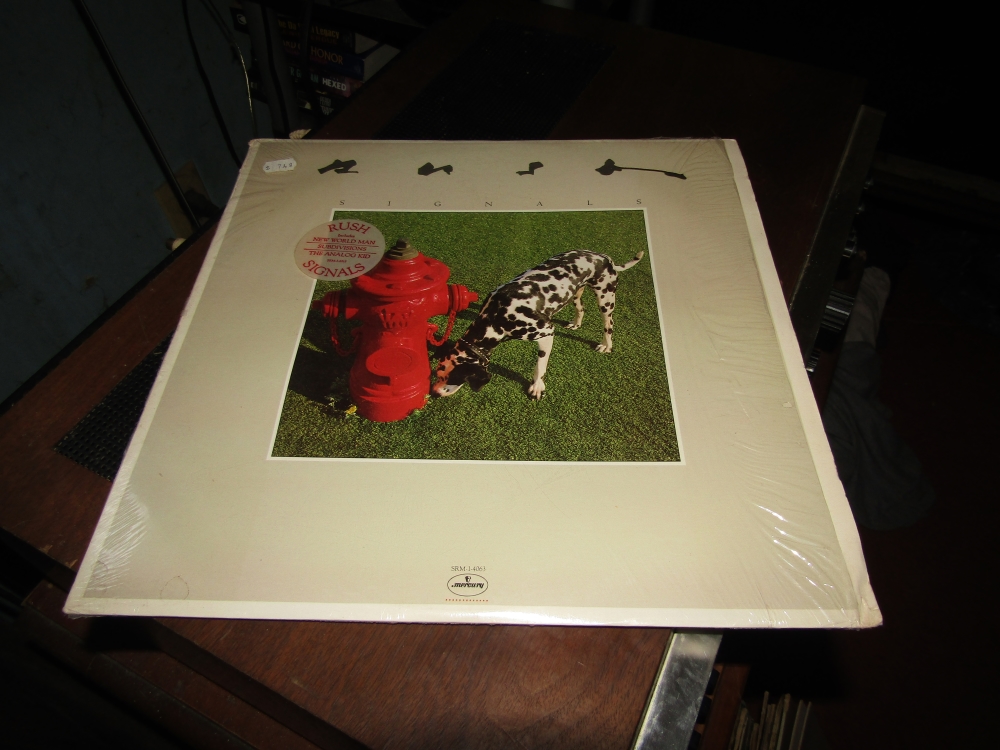 United States
February 8, 2018 4:24am CST
I've got this deal with a guy at the local pawn shop. When he gets a stack of vinyl in for sale, he always sends me a message on facebook and gives me a chance to go through the stack before he puts them out front to sell.

So I showed up yesterday morning after a PM late Tuesday and BINGO! this one leaped up from the counter into my arms and started licking my face.

It was just so cute and lovable, how could I not take it home with me.

Rush - Signals

Rush New World Man (1982) Signals All Copyright Goes To Rush !!!!!!!
4 responses


• United States
8 Feb

I did get it for $2.50, opened but shrink wrap still on the cover

• United States
8 Feb
@JolietJake
I like when I get used cookbooks for that price on Amazon. Sometimes they are even autographed!

• Los Angeles, California
8 Feb
I would have been in a rush to pass on this one.

• United States
8 Feb
That's okay, I won't tell anyone about your secret stash of Rush albums


• United States
8 Feb
And the little doggy is saying, "Oh, Geddy,
please
spare my ears and don't sing until I finish peeing."

Very happy for you!!

• United States
8 Feb
This is pretty such the period at which I stopped really paying attention to them for years...in fact it is the 'outer limits' of the Rush Retro group I am in on facebook

• Colorado Springs, Colorado
11 Feb
This album was the first time I saw them. What a great show. Rory Gallagher opened.