Most OverPlayed Songs From The 1980's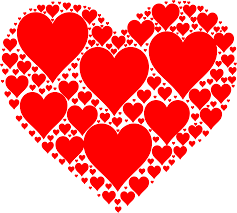 United States
February 9, 2018 10:50am CST
@JohnRoberts has been doing a Thompson Twins songs countdown. I have enjoyed his posts and it made me think what sort of list can I come up with from the decade of my teen and early 20's years. And it came to me, why not do a countdown of the most overplayed songs from that era. I am not saying these songs are bad, that I don't like them but they were so overplayed that I just sometimes still cringe when I hear them on the oldies station. Starting off is Bonnie Tyler's Total Eclipse of the Heart. It was on her 5th album, Faster Than The Speed of Night from the year that I graduated high school, 1983. This was her biggest hit of her career. I must admit that I didn't know until I researched on wikipedia that she had that many albums. https://www.youtube.com/watch?v=lcOxhH8N3Bo&list=RDlcOxhH8N3Bo

Battlefield 4 Total Eclipse of the Heart Lyrics 2014
10 responses

• Los Angeles, California
9 Feb
I am familiar with this song but escaped it being overplayed as I didn't listen to top 40 radio.


• Pittsburgh, Pennsylvania
9 Feb
I have not heard this song in many years. I liked it back in the 80's but don't find it as thrilling in the 21 st century. Good countdown and I am looking forward to the other songs!

• Philippines
12 Feb
i sometimes sing that its a nice song

• Colorado Springs, Colorado
12 Feb
One of my ex-girlfriend's used to do this all the time at Karaoke. It's perfect for her. Definitely overplayed.

• United States
10 Feb
That is one of my favorite overplayed songs, lol...I was actually singing it during the U.S. solar eclipse over this past summer in 2017, lol. Anything Madonna makes me think of the 80s for some reason, as does The Cure and Depeche Mode and Violent Femmes and Beastie Boys...those weren't overplayed though at the time, they were more "alternative/rock", so didn't have as popular of a following.

• Bunbury, Australia
10 Feb
I remember this well. Great song.

• Trinidad And Tobago
9 Feb
Good to know. Thank for the share!

• Daytona Beach, Florida
9 Feb
Oh, yes thanks for the memories. Every time that song came on the radio my mouth automatically sang all the words. I do like it though but at that time it was played too much.

• United States
9 Feb
I do remember this one. I would have never known the name of the artist, though.