Morning 12/2

February 11, 2018 6:59pm CST
Hello friends. It's morning, 6.30 am and it rained a bit overnight. Weather isn't any great and forecast is of some rain as well and I hate that. Even Sundays weather was like that. Will be busy in office today due to several things needs to be sorted out. How's your day going by? How's weather?
6 responses

• Philippines
12 Feb
Here it's already 12 in the afternoon and I'm supposed to be having lunch already.

•
12 Feb
Glad you are doing well, have a great monday

• Banks, Oregon
12 Feb
Good morning my friend and, here is too a great day ahead.

•
12 Feb
Wishing you a very great week and Monday

• East Tawas, Michigan
12 Feb
Our snow storm just stopped. Jay is out plowing the driveway, so we can get out tomorrow. It's Sunday evening here, 8:09PM. Have a great day at the office and stay dry! LOL

•
12 Feb
Yeah actually the weather has changed now and its a bit sunny with strong winds

• East Tawas, Michigan
12 Feb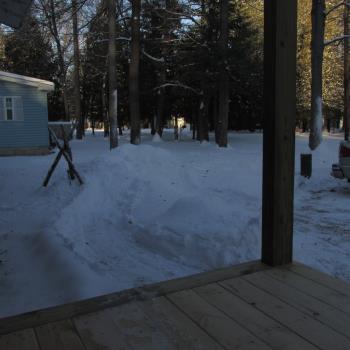 @thesupersingh
Our second snow storm has stopped. We are cleaning up our driveway, once again.

•
12 Feb


• Los Angeles, California
12 Feb
Have a productive but easy day at the office.

•
12 Feb
Thanks, its a bit busy but fine, thanks, enjoy your day

• India
12 Feb
Rained...

already..hmm it was cloudy all yesterday ...today its good sunny..

•
12 Feb
Nice, yeah it rained in the morning but glad its fine now

• Hong Kong
12 Feb
@thesupersingh
Good morning to you my friend.

It's been a very busy day today since its Monday here the first day of the work week my friend.