What an awkward situation-mylotting on my tablet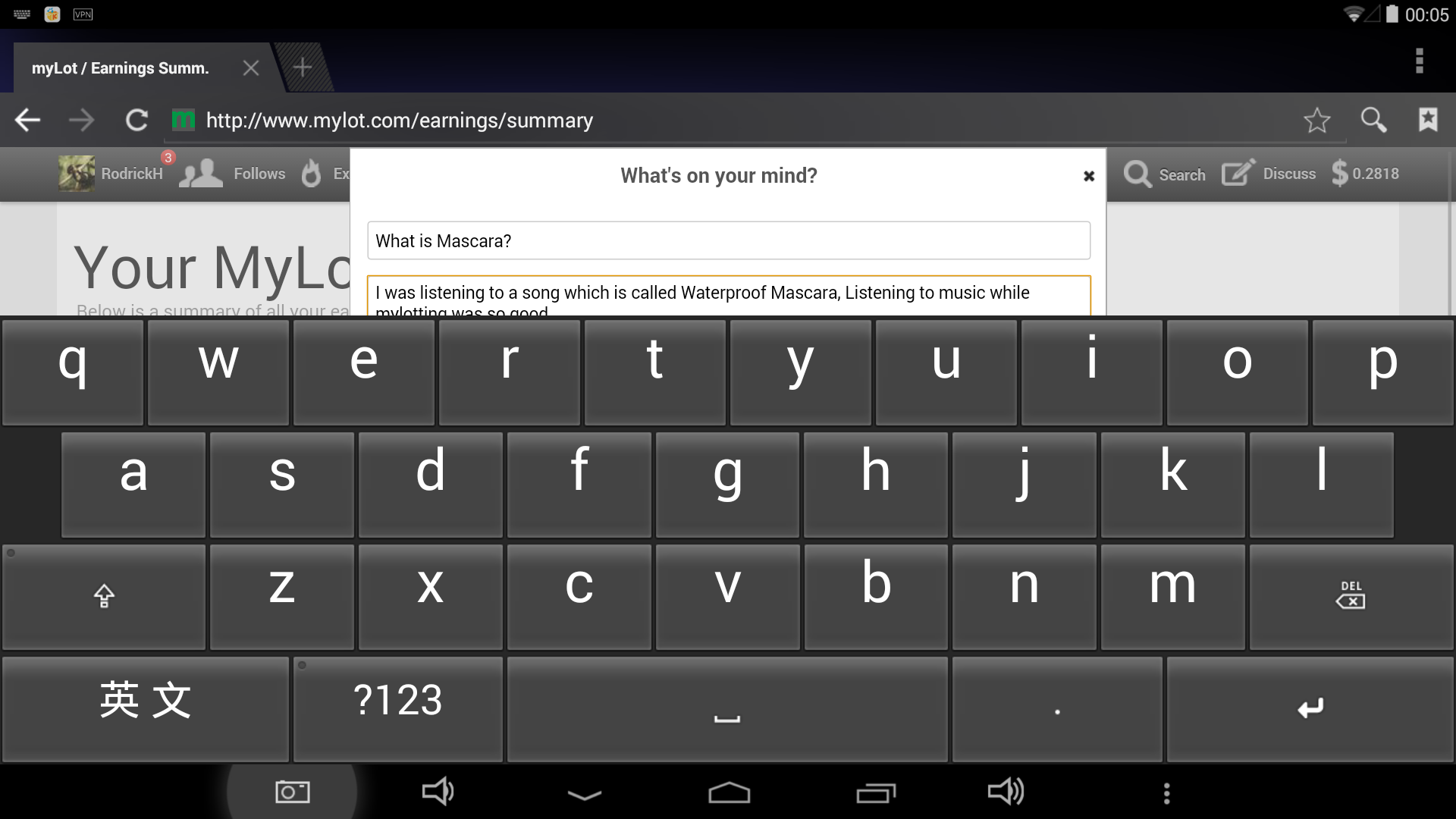 China
February 12, 2018 7:41am CST
As you can see, when I mylotting on my tablet, the virtual keyboard is taken almost the screen what I can read is limited. What an awkward situation, when I type something I even can't see what I'm typing because that virtual keyboard, it's the system pre-installed virtual keyboard, maybe install another one will solve the problem, but I believe the default one is the best, I guess I'm wrong. Do you have the experience on mylotting on a tablet? Welcome to share your story.
7 responses

• Philippines
12 Feb
yes same to me on my phone it covers the entire screen t hough you can type but you cant see what youre typing its annoying so i better just use my computer

• China
12 Feb
Yes, I can type but don't know what I was typing because the virtual keyboard is on there, that's unacceptable, maybe next time I'll use another keyboard to fix this

• Ponce De Leon, Florida
12 Feb
Flip it the other way so you're holding it long ways, it doesn't cover the screen that way. Easy fix.

• Ponce De Leon, Florida
12 Feb
@RodrickH
Just get a keyboard then, and yeah it does. I used to mylot from my tablet all the time, and I just switched so it was long ways.

• China
13 Feb

• China
12 Feb
That's true, you can imagine how struggle I am when mylotting on my tablet


• Philippines
12 Feb
I think its an hardware issue, you should check if your laptop is full of dust below the fans and if it's heat resistant, you should consider if your hard drive is broke or your built in graphics card has not enough thermal paste. Mostly old laptop versions in 90's to 2005 are prone to overheating. I recommend laptops manufactured in 2010, mostly intel i3 i5 or i7 processors are heat resistant and durable.

• China
12 Feb
I agree, use mobile device to mylot is not a good idea, it can only be used when our pc have some problems


• Bunbury, Australia
13 Feb
I have a laptop so luckily don't have this problem. I think you can probably change your settings in some way.

• China
13 Feb
Yes, I think so, I will try to figure out how to solve this problem