Back in the 50's into the 60's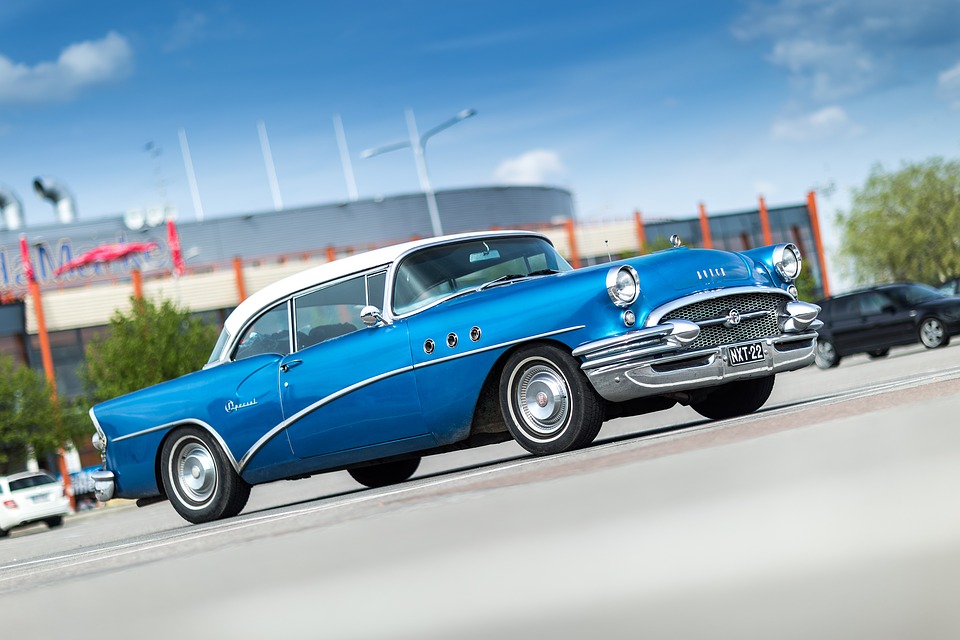 Greencastle, Indiana
February 13, 2018 9:59pm CST
How many of us remember them days where fast food was like almost nothing to pay for like these days it's over board. here's a list of what it cost for things back then from today. 14.500 to buy a house 3.261 average income 1,200 for a auto to 5,000 85 cents for a gal of milk 20 cents for a gal of gas 15 cents for bread 3-5 cents for a stamp 25 cents for a can of pork & beans 85 cents for a lb of steak That's just some of the GOOD things about the 50's & 60's back then we didn't have the threat of what we do today that's where back to the GOOD old days come from.

The song's that we use to listen to was another thing that had us in good moods & enjoying life & living life on high we went to the movie house for less than 10$ for 4 people. How much of them days do you remember & what did you like about living in the 50's if you had the chance to go back to them days would you? I know I would in a heart beat.

Things to remember from the 50's and 60's with music from the good old days
7 responses

• United States
14 Feb
I was not born till 1965 so I grew up in the 70`s and 80`s

• Greencastle, Indiana
14 Feb
@andriaperry
wow,

you missed out on some great times back then me & hubby got married in the 80's 1987 that had some SOME good days in it.

• United States
15 Feb



• Greencastle, Indiana
14 Feb
@dodoazo
ha ha ha you right stuff back then to NOW has tripled 4 ways to Sunday from back then & the things people do NOW to back then you wouldn't DARE do then.

• Philippines
14 Feb
@sugartoes
I couldn't imagine the devaluation of the money from 50s to the present time.


• Greencastle, Indiana
15 Feb
@dodoazo
yeah back then to compared to now it's tripled in the cost of living.



• Greencastle, Indiana
14 Feb
@LadyDuck
so was I, I was put on this earth 1958 so I know what you mean, but I still like to be back in them days at the age we are now to enjoy them.

• Switzerland
14 Feb
@sugartoes
I was born in 1951, the war ended from only 5 years, there was a lot of destruction in my native city, I can still remember all the buildings taken down by the bombs. Anyway, we were happy.

• Greencastle, Indiana
15 Feb
@LadyDuck
you a few yrs older than me I'd say.


• United States
17 Feb
Ah, I remember those days. My Mom, could buy 40.00 worth of grocery that lasted a month.

• Greencastle, Indiana
17 Feb
@popciclecold
you SURE can't do that today I know & now I just heard GAS is going up ANOTHER 25 cents too so yeah the price of life has went out the window in ALL kinds of ways from eating to enjoying life to LIVING & surviving.

• Redlands, California
14 Feb
Yeah crazy how things have spiked and they wonder why there is so many homeless. Its OK, we will just hide them and pretend there is no problem and our way of life is affordable now for everyone because capitalism can do no wrong.

• Greencastle, Indiana
14 Feb
@crossbones27
it really is & it has went on time & time again now things are SO expensive you can't even LOOK at them much less THINK about buying or doing or OWNING it.


• Los Angeles, California
14 Feb
The 70s and 80s are good old days to me.

• Greencastle, Indiana
14 Feb
@JohnRoberts
that's when things STARTED getting out of control with everything & just went from there to where we are today no control, no justice, just study price gouging, now look where we are today it's crazy.


• Greencastle, Indiana
14 Feb
@Plethos
I sure can't blame him I do to we could probably sit for hrs talking about the
GOOD OLD DAYS
& bring back so many memories it'd make your head swim like WOW really?