Operation Paperback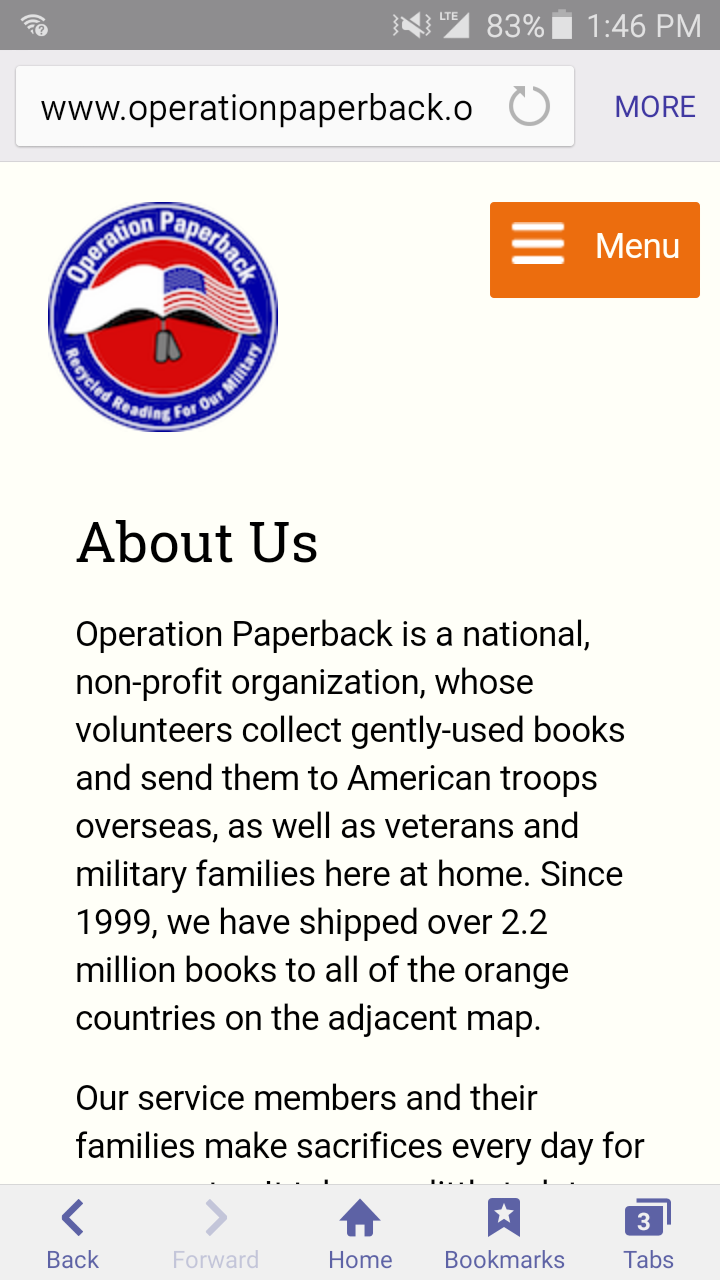 United States
February 17, 2018 11:48am CST
Has anyone heard of this program? It is a nonprofit where you can sign up and send books to soldiers who are deployed. You can send specific genres or specific books that soldiers request. I believe this is only a US program. And being in the US you can send packages flat rate or media mail to APO/military addresses at the same cost as domestic which is awesome. I am disappointed I had never heard of this earlier. I have been an active member of Adopt a Soldier for years and years where you send letters and care packages out to deployed soldiers. One of mycoworkers who also recently wrote a fiction book found this program and he is sending out copies of his own book to soldiers. Kind of a cool idea to get your book circulated. I usually buy books from thrift stores and promptly donate them. I end up donating a lot of books so I dont see why I shouldnt pass them on. Have you heard of this? Would you ever consider doing something like this?
10 responses


• United States
22 Feb
That sounds like someone I could enjoy minus the big package.

• United States
24 Feb
@maezee
That is very good I am slowing down on mine. I need a bill paid off. good lord I wish I could knock it out in one month. darn it.

• Kenya
17 Feb
Soldiers deserve the best. I haven't heard of the program though

• United States
17 Feb
I have not heard of this either. I would definitely consider doing this. Like you, I purchase paperbacks from thrift stores, so donating them to the troops would be a wonderful thing to do.

• Green Bay, Wisconsin
18 Feb
It sounds like a wonderful program. No, I haven't heard of it.


• United States
17 Feb
I think donating books to soldiers is a wonderful idea

• United States
17 Feb
In the past, I participated in the Overseas Coupon Program. However, I had to stop as I could not afford the postage. I definitely have books to share, but again, would not be able to afford the postage. I live on a tight budget. Thank you for sharing though...

• Banks, Oregon
17 Feb
Sounds like a very good program.