JJ's Vinyl Madness Countdown #636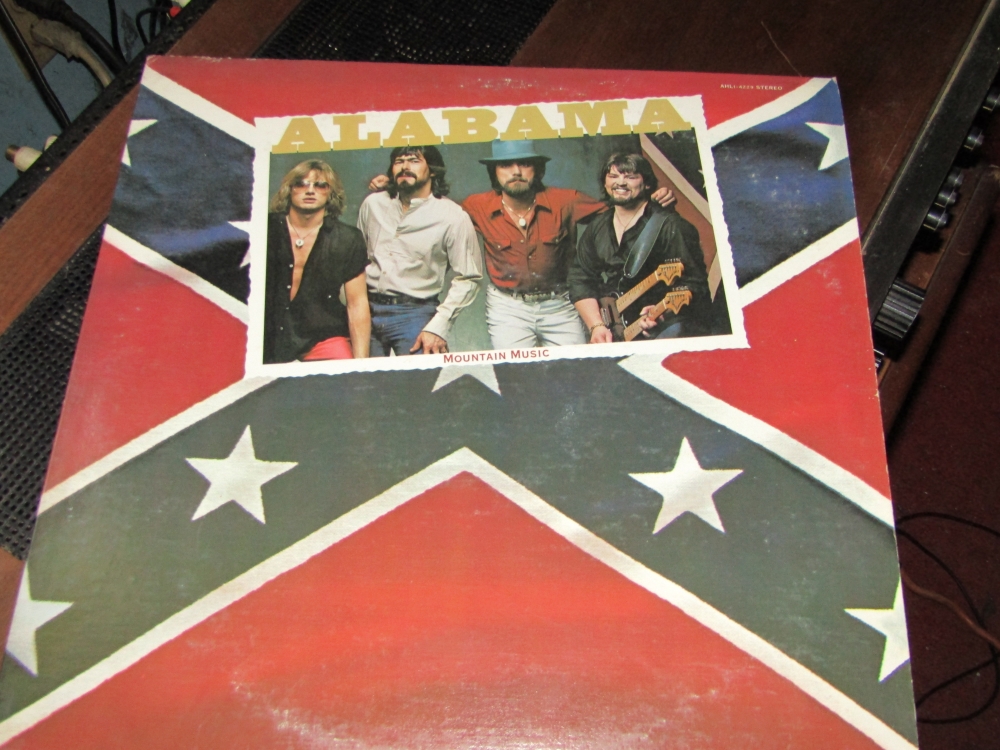 United States
February 18, 2018 7:51am CST
I think I'm recuperating from last night. I managed to sleep until 7 this morning...if you call being awoken by a Screaming Demon every 15 minutes since 5 'sleeping'.

The show wasn't bad, got home about 1 AM, left the equipment there, I'm likely not going to pick it up until Monday. But my brain feels slightly foggy...like the fog rising from the mountain sides or some such thing. I don't know. Need more coughee.

Alabama - Mountain Music

owners = http://www.thealabamaband.com/
7 responses

• Los Angeles, California
18 Feb
That album found a sweet home but not in Alabama.

• United States
18 Feb
You know they had a song called "My Home's in Alabama"? It may have been the title of their first or second album, too. (At least they ARE from Alabama, not like some Jacksonville good ol' boys [with much better music] that I could name....


)

• Colorado Springs, Colorado
22 Feb
They play this after the 7th inning stretch at Colorado Rockies games. Have since day one.

• United States
19 Feb
manny was bad last night too.got squirted a few times for yowling.

• Philippines
19 Feb
Hope the coffee does the trick for you JJ.

• Boise, Idaho
18 Feb
They have some good songs.

• Toccoa, Georgia
18 Feb
I always loved that song, Mountain Music.

• United States
18 Feb
"Alabama's grand The state,
not
the band." — Robbie Fulks Yeah, hillbilly doesn't care for them. Surprised? Don't be. Listen to "Tennessee River" and "Dixieland Delight" and you'll see why: they're basically copies of this song. And all their ballads are "Lady Down on Love." But at least they made a career out of three songs, not one the way KC & the Sunshine Band did....