What will you remember about the year 2006?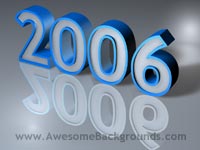 United States
November 27, 2006 3:06pm CST
What happened in your life or in the news, or the media that you will remember?
2 responses


• United States
27 Nov 06
I think most people are that way. Thanks for responding.

• United States
29 Nov 06
I will remember how big and grown up my daughter has gotten and how I have found the perfect work at home job.