5 Questions to ask BEFORE starting your own business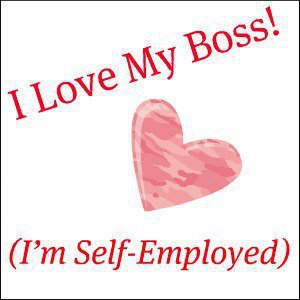 United States
February 20, 2018 9:26am CST
When I first got serious about working from home, I had to ask myself some very poignant questions. Below are the 5 questions that helped me get my decision in perspective and guide my vision: 1 - What do you want? 2 - Why do you want it? 3 - Who must you become in order to get what you want? 4 - What would happen if you did not reach your goal? 5 - How will you reach your goal? Regardless of where you are in life, if you want to take control of your future, you can. You have the power in you to create wealth, you have the ability to leave a legacy for your children's children, and you have the gift of wisdom to be able to teach them how to do the same. Let's talk about this.
8 responses

•
22 Feb
I am self-employed and have been for the past 11 years. I went out and sold things but now I am not sure about that way so I do that less and like to find other things to do to help people.

• United States
22 Feb

•
23 Feb
@tamara_paparazzi
Thank Tamara, but, not awesome now. I do not like to go where I have been selling and I do not sell like I once did so have My Lot and trying to find other things to do also and it is not easy. I can say as far as selling I learned along the way things I had to do in order to make sales and a profit too.

• United States
23 Feb
@Hannihar
I definitely understand. You have to do what fits your personality. I commend you for seeing that and making the change. Some people don't have that type of courage.


• Malaysia
21 Feb
yes we need to think before working from home as there are many scams around.

• United States
21 Feb
You are correct
@wongchoiyee
! It's hard to tell them apart sometimes. That is why it is very important to do research on any opportunity that may be presented! Great comment!


• United States
21 Feb

• Philippines
21 Feb
@tamara_paparazzi
Those are the effective guiding factors in putting up a business, big or small



• United States
20 Feb
Thanks
@DianneN
! You are right! The best goal is one with a timeline!

• Hong Kong
20 Feb
@tamara_paparazzi
Those are good questions indeed my friend.


• United States
20 Feb
Thanks! Trying to get the thought juices flowing this morning!

• United States
20 Feb
What do you do for a living?

• United States
20 Feb
Hey
@whosthewho
! I coach people to transition into a home based business owner, either with me, with an opportunity that's a better fit, or their own endeavor. I love it!