High school swimmer saves the life of a rival swimmer in Michigan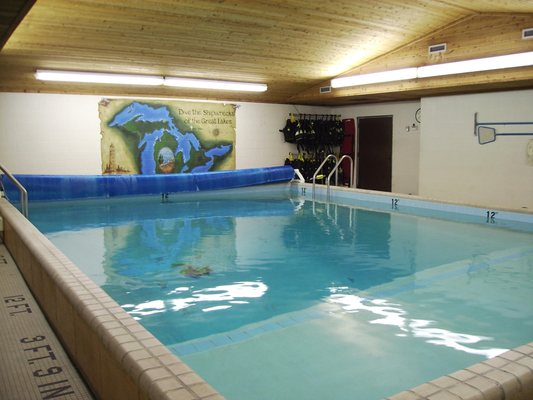 Lake Charles, Louisiana
February 21, 2018 6:44pm CST
Xavier Staubs who is a freshman at Corunna High School is being called a hero for saving the life of a rival swimmer who attends Owosso HIgh School during a 200 meter race. Staubs was in the middle of a swimming competition when he noticed Kamrin Samson falling down in the pool since it appears that Samson may have suffered a seizure or something that made his body limp. Staubs put aside his desire to finish the race by going down in the bottom of the pool where Samson was unconscious. Staubs was able to get Samson out of the deep part of the pool into the surface of the pool to save his life from drowning. The news of the act of bravery from Staubs not only reached the other students and teachers of his high school. Congressman John Moolenaar heard about the news of bravery from Staub's part and reward Staubs with an entry into the congressional record. Jillian Staubs was very happy that her son is being praised for being a hero and put aside his desire to win a swimming race to assist a rival swimmer who almost drowned during the swim meet. These types of sports stories are a lot better than the ugly brawls and politics involved in sports today.
3 responses


• Lake Charles, Louisiana
22 Feb
I like the attitude that Xavier did of saving the life of a rival swimmer instead of thinking about himself only.

• Boise, Idaho
22 Feb
@Deepizzaguy
.....And that is where sportsmanship comes in. I thought that was originally why schools took up sports in the first place. To teach sportsmanship.

• Lake Charles, Louisiana
23 Feb


• Los Angeles, California
22 Feb

• Lake Charles, Louisiana
22 Feb
It really is since this type of story will not make on the sports talk shows.

• Bunbury, Australia
22 Feb
Samson is probably lucky to be alive.

• Lake Charles, Louisiana
22 Feb
Samson is really one lucky guy that a rival swimmer assisted him at his time of need.