What does it mean?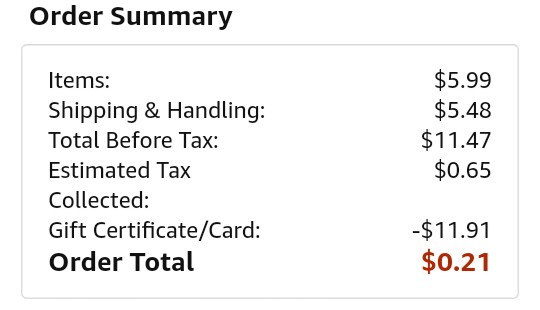 United States
7 responses


• United States
22 Feb
Well those numbers don't really add up, you should owe 83 cents. Where did they get $ ll.91 in gift cards when you only had $11.29 unless one was worth a little more than you thought

• Philippines
23 Feb
You've got a $10 gC and $1.91gc ?? That's a total of $11.91 but your bill is more than $12 so you owe them $.21




• United States
22 Feb
Yes, it looks like you need to pay the 21 cents.

• Cuddalore, India
22 Feb
Yes you need to pay remaining