Two teeth fewer than this time yesterday!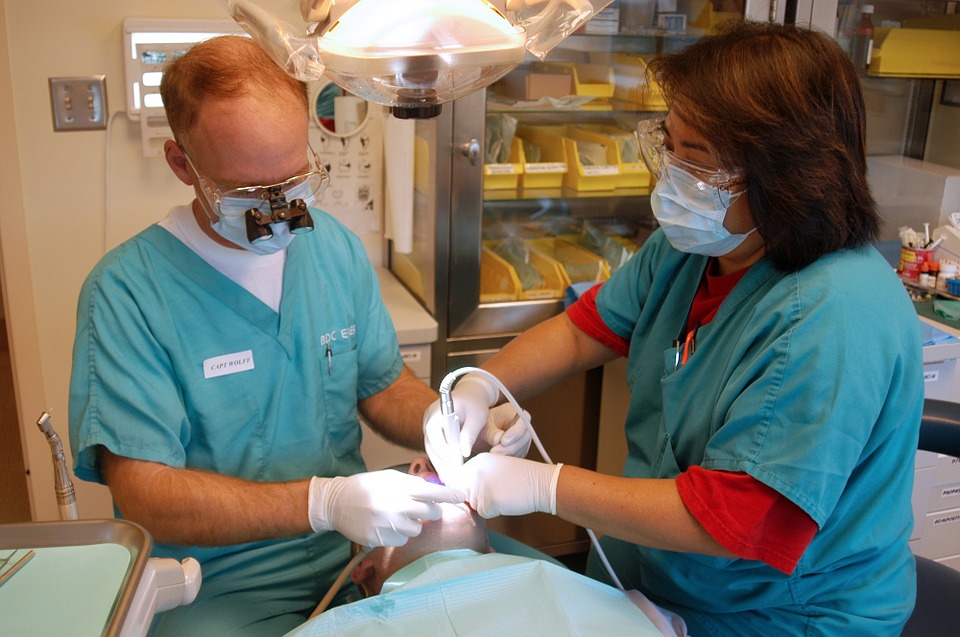 Leicester, England
February 23, 2018 2:55am CST
I had two teeth removed yesterday, and have been feeling a bit sorry for myself ever since! I have been waiting for these extractions to be done - a wisdom tooth and another that been broken beyond repair - ever since late November, but my booking went astray somewhere in the system and it therefore took nearly three months to get the job done. However, yesterday I showed up at the specialist dental facility in Leicester and had the job done at last. Apart from the injections the whole procedure was painless - but decidedly uncomfortable! The dental nurse kept having to remind me to keep breathing - it seemed easier to hold my breath! I was given a wad of gauze to keep clamped in my jaw for half an hour, which was not easy, and the wad was a horrible red mess when I eventually pulled it out. I dropped part of it in somebody's bin as I walked past their house on the way to the bus stop - I just hope that the Police don't start a murder enquiry as a result of somebody finding it! I am now supposed to bathe my mouth using hot salty water - to prevent infection. I am not looking forward to that, but I suppose I'd better get on and do it!
5 responses

• Daytona Beach, Florida
23 Feb
I can tell you two teeth pulled is bad enough but years ago I had problems with my wisdom teeth and had all four pulled out the same day. I looked like a chipmunk with the gauze in my mouth and it took a while to adjust to it but I was glad it was done all at once. Hope you feel better soon and it all heals up quickly.

• Leicester, England
23 Feb
Thanks! I only have one wisdom tooth left - the upper jaw ones were removed decades ago. For some reason, the sole survivor is still in perfect condition!

• Los Angeles, California
23 Feb
I still have them and suppose there is a threat they will have to be pulled even at my advanced age.

• Los Angeles, California
23 Feb
I feel your dental pain. I am old and still have wisdom teeth.

• Leicester, England
23 Feb
Presumably you are therefore well endowed with the wisdom that they symbolize!


• Leicester, England
23 Feb
I have just done the salt water thing - the first of four during the day according to the detailed instructions that the dentist sent me away with. Given that I dislike the taste of salt anyway, it was not the most pleasant of experiences, but if it does the trick I'll be grateful for having done it.

•
8 Nov
@indexer
It certainly does not sound like a fun time you had.

• Leicester, England
8 Nov
You pulled (pardon the pun) that one out from way back! It was only this week that I was back at the dentist to have a lost filling replaced - fare less painful and all over in 15 minutes!

•
8 Nov
@indexer
So how did you feel after you were done at the dentist?

• United States
23 Feb
I have my wisdom teeth. My best friend was going to get hers taken out, but she decided against it because her insurance wouldn't cover all of it.

• Leicester, England
24 Feb
My dental treatment - the two extractions plus earlier work (a filling and three crowns) - cost me about 220 pounds sterling in total. I don't know what it would have cost me as a private - as opposed to NHS - patient, but I have to assume that it would have been considerably more.