Do You Get Carried Away Watching Movie.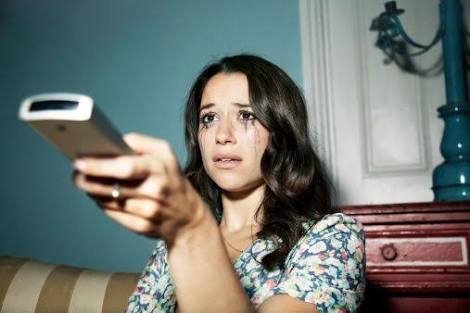 India
February 23, 2018 9:54am CST
Even though its just a movie and everything is just frictional and nothing is true she cries on emotional scenes and even gets excited and screams on thriller or suspense scenes

I am in middle of my work and suddenly a loud scream from the bedroom

I run over with fear just to see my wife watching Jurassic Park movie and getting caried away with the scenes

She is like "Oh No" "Oh My God" "Run Run" "Stop Stop" and many more weird noises that can't be written

She was imagining her self in the movie with the dianosore running behind her

Its was the same scene while watching the movie Train To Busan

Actually its my fault that I download her all these movies to watch

Image Credit:- Pixabay.
8 responses



•
23 Feb
I can sometimes get carried away if a movie does something to stir my emotions. When a film is well acted or tells a good story it is normal to be moved by what you are seeing.

• India
23 Feb
I fully agree with your views and appreciate them as a fellow human being! T


hanks dear
@dgobucks226
! God bless!

• India
24 Feb
Yeah me too at times but I never show it as its said men don't cry




•
2 Mar
Yes I do get carried away. I yell to the person to move or talk to the characters as if they are standing in front of me.

• India
4 Mar
You really get carried away, you must be really a sensitive person in real life too.

•
4 Mar
@nitirrbb7
Yes Nitin, I am a very sensitive person in real life and I find some TV shows or movies I love to talk to the people even though they do not hear me.

• India
4 Mar
@Hannihar
I am sorry to hear that, sensitive people get hurted easily.


• India
23 Feb
Let me be frank with you, yes in emotional situations I definitely get carried away...I think that is a basic human nature! Thanks dear
@nitirrbb7
! God bless!



• India
23 Feb
That's really a frank answer to admit you do get carried away


• India
23 Feb
Thanks dear
@nitirrbb7
, that is the fact and I have no problem wiping my tears when watching a emotional scene! God bless!



• India
26 Feb
Crying is something that everyone does; it's a normal part of life. However, if you're male, then there are often different standards applied. The issu...

• Bunbury, Australia
24 Feb
I cry if it's sad and laugh if it's funny but that's about it. I don't watch horror or violent movies.

• India
24 Feb
I know why you don't watch horror movies because if you get scared you will scream like my wife does


• United States
23 Feb
I do laugh or cry when a movie is sad or funny but no screaming. lol