I have been redoing so much. I had not noticed.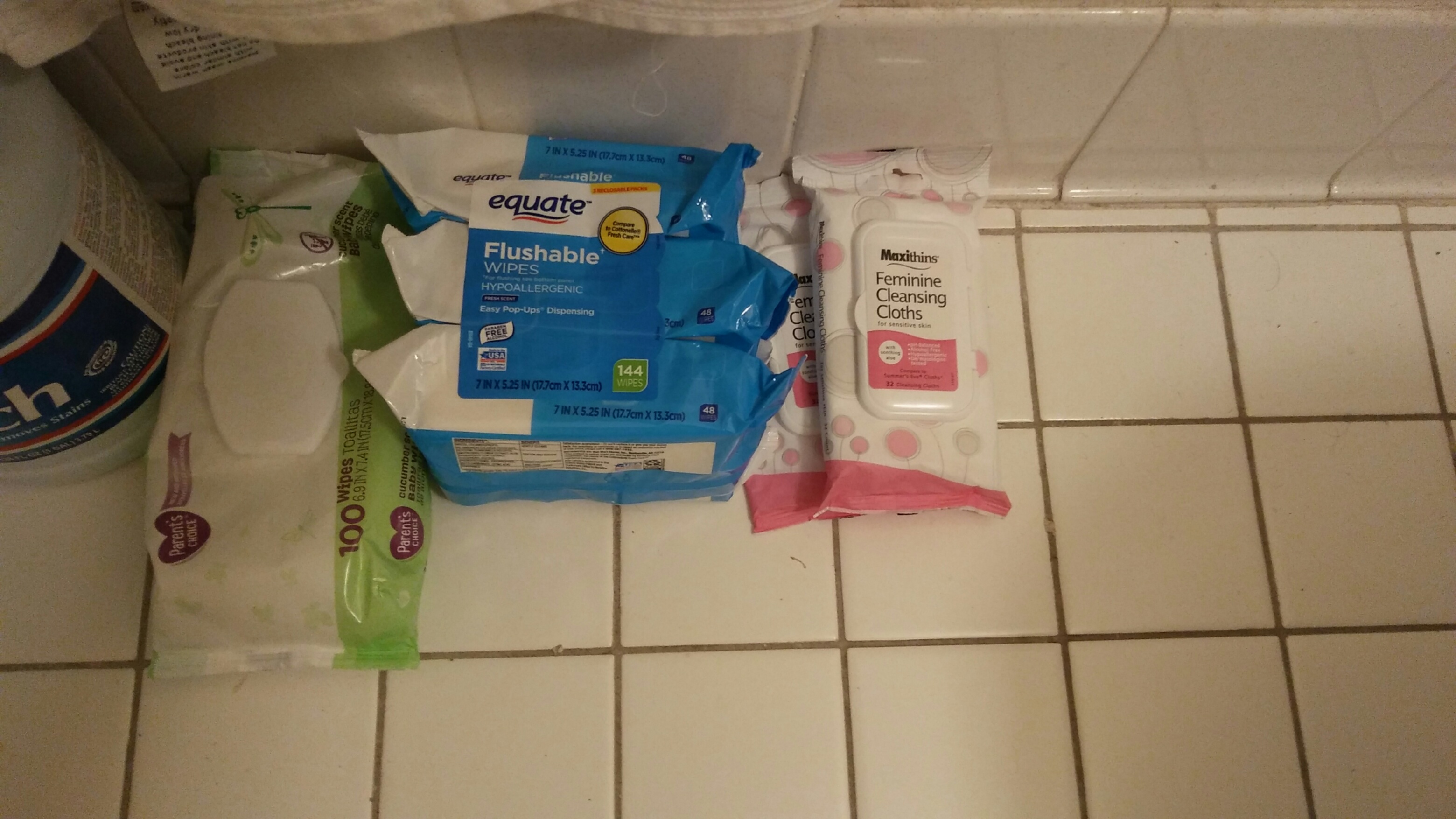 United States
February 23, 2018 11:08am CST
I am doing things to ease my simple life. I heard the bell ring and wondered what could be in that package. I opened it to find wipes. Something happened that I had no noticed. I had a guest over out of the blue he needed to use the bathroom. I said go in the closet to get toilet paper. Not realizing at the time. I got up just now and saw it for myself. There was no toilet paper in my bathroom. I know I been buying wipes for years. A get a case a month and about 5 packs are given out. I am now aware that I prefer wipes over paper. I have a closet full of paper. I have been buying it for others to use. But now I will be cutting that out. I will work my budget to keep wipes in the bathroom. I don't have guests often here using the bathroom. This was good to see. I am going to save more now buy not sharing the cases. There are so many ways to save. For me it's about a few other things. Have you made any changes that you had not realized?
8 responses

• United States
23 Feb
Keeping all those wipes for yourself certainly will save you more money in the long run.

• United States
23 Feb
I never paid attention to that over the long haul. Now that I am there I am happy. thank you.

• Roseburg, Oregon
23 Feb
@sharon6345
You should keep the stuff for yourself. You should only give to those who help you.

• United States
23 Feb
@jstory07
Not at this point Judy I have taken notice that what I live without most won't I am not sharing at all.


• United States
23 Feb
The 12 rolls I have will last a life time. However I need to maybe pause my daughter from taking them.

• United States
23 Feb
@akalinus
Yes I am going to clear out another closet. it will be nice for me. I am enjoying this. I hope your ok too.


• United States
23 Feb
Using the wipes will definitely save you some money! Paper napkins cost less than paper towels, so I use paper napkins for cleaning most of the time.

• United States
23 Feb
I stopped buying the paper towels and began the napkins. I thought it was easier to use. It brings me joy to know that this is your desired choice as well. For that I am pleased. I will be stocking up since as you know they are a buck.

• United States
23 Feb
@sharon6345
Next time I am at the dollar store, I will buy some napkins. I did not realize that they were cheaper to use than paper towels.

• United States
23 Feb
@sharon6345
I buy them at the dollar store too.




• United States
24 Feb
Yes I am going to do that for a while to come. I see it's really hard for others to imagine doing what I am doing. I best look out for myself. bless you.

• Washington, District Of Columbia
24 Feb

• United States
24 Feb
@db20747
Yes because I have not noticed the extra money I could have saved. your understanding for sure.

• Cuddalore, India
25 Feb
We use water instead of toilet paper .So we can save few buchs on it

• United States
25 Feb
I know my friend told me at the job and I thought it was ok.

• Pittsburgh, Pennsylvania
23 Feb
Glad you are finding ways of saving money as that is important. I bought Wal Mart brand wipes last year and find i have not used them so will not be buying more I keep using the toilet paper i keep for myself and my sister a nephew who i tease they only come to my house to use the bathroom not visit me!

• United States
23 Feb
That was cute what you said to them. I am sure the wipes will be great for me. I need to figure a budget for myself.

• Roseburg, Oregon
23 Feb
We just bought a case of toilet paper at Costco. The case lasts us about six months.

• Daytona Beach, Florida
23 Feb
Not lately. Right now our temps are in the deep freeze and I cannot move comfortably around keeping warm in one room of the house. Once that spell breaks I have plenty to do and a whole house to clean out.