Listening is key.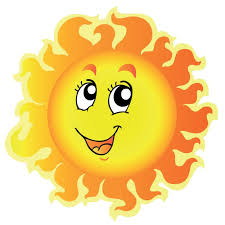 United States
February 25, 2018 10:53am CST
I get tired of telling my daughter to not come to me for advice. Well,she won't listen an for that I am sorry. I am going to break it down every time. Like it or not and then block you if your rude. I told her countless times to get out that car yesterday. As she rides she feels the need to control what goes on. I said kay if you ride be quiet. Nope she wants to rule the kingdom.. Well, she is not in the car today. Bless her sweet heart. Tonight she will be better off. She is spending the day with a girl friend. good for her. Let Jay drive.. Life is better when small things change. Nothing major at first. Just a little. bless you guys.
3 responses


• United States
25 Feb
No but he wants to kay can't ride in the uber. He is driving on his own. My neighbor was telling kay that she needs to hear me. i want her to let him drive so they can be ok. She wants to be under him aand all they do is fight. he tries talking to her. I am tired. I tell her stress is painful she started crying. I need to do what helps me

• United States
26 Feb
@sharon6345
yeah she needs to let him do it and leave him be. Sitting on top of your man every second isn't good and them fighting is bad. If she doesn't want to listen to you then she needs to stop bringing her problem to you knowing the stress is so much for you to handle.

• United States
26 Feb
@shaggin
That is the same thing I said to her and she pissed me off. I said don't talk to me with my neighbor here. She did not listen and my neighbor began to councel her which she was on my side. But kay was upset. I said stop telling our business to the neighbors. we need to work these issues out ourself.


• Kenya
25 Feb
At least she has sometime with her girlfriend

• United States
25 Feb
That is nice and the girlfriend could use a little visit.


• United States
26 Feb
She is fighting with him daily and that means get out the car.