The winter Olympics has finally closed.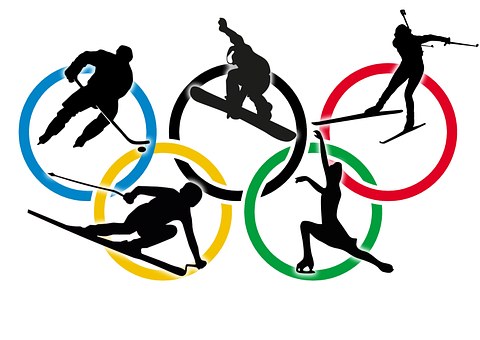 Banks, Oregon
February 25, 2018 9:33pm CST
Hey, everyone and, I hope all is well in your neck of the woods, things are good here, kind of sad the winter Olympics has ended, but it was a lot of fun while it lasted. America finished 4th and, we saw a lot of amazing moments, especially team USA Women's hockey winning the gold medal and, the US winning the gold in curling, we also saw Lindsay Von win her 3rd Olympic medal a bronze and, we saw some of the best figure skating I have ever seen from Alina Zagitova and, Janny Medvedeva, also lets not forget Mari of the US, who completed a triple axle and, new comer Bradie Tanelle did very well too. Last but not least my favorite figure skater Tara Lipinski liked my tweet :) pretty cool made my night.
9 responses

• United States
26 Feb
Oh, that is so cool! She's so good as a commentator. I only watched one night of the Olympics, but I picked a great night. The women's hockey gold medal game was incredible. America doesn't do nearly as well in the winter Olympics as they do in the summer, but I think they are just as exciting.

• Banks, Oregon
26 Feb
We do sometimes, but it just depends, also thanks and, glad you got to see the hockey game at least.

• United States
26 Feb

• Waikoloa, Hawaii
26 Feb


• Banks, Oregon
26 Feb
It was a fun Olympics, but yes next time it will be in Beijing, China.

• Philippines
26 Feb
I haven't seen a single winter olympic game.

• Banks, Oregon
26 Feb

• Philippines
26 Feb
@TRBRocks420
Normally we don't participate in Winter Olympics for the obvious reason that we don't winter and we couldn't really relate to that until this young boy joined figure skating for the first time in the previous winter olympic and he joined again this year. But still not interested in the winter Olympics to even watch it. So I don't think I missed anything.

• Banks, Oregon
26 Feb
@toniganzon
Well you guys are always welcomed to start. I enjoy seeing the best in the world compete.

• Kenya
26 Feb
I believe that you really enjoyed. I dint get a chance to watch any

• Banks, Oregon
26 Feb
Yes, it was a awesome event.

• Denver, Colorado
6 Mar
That was a quick two weeks. Cool that you got a like from Tara!

• Banks, Oregon
6 Mar
It went fast and, yeah that was cool.

• Roseburg, Oregon
27 Feb
That was good that you enjoyed watching the winter Olympics.

• Philippines
26 Feb
At least you enjoy watching the game, i was busy with other things.

• Anniston, Alabama
26 Feb
Ah man! I missed all of it.