Mom got new sewing machine.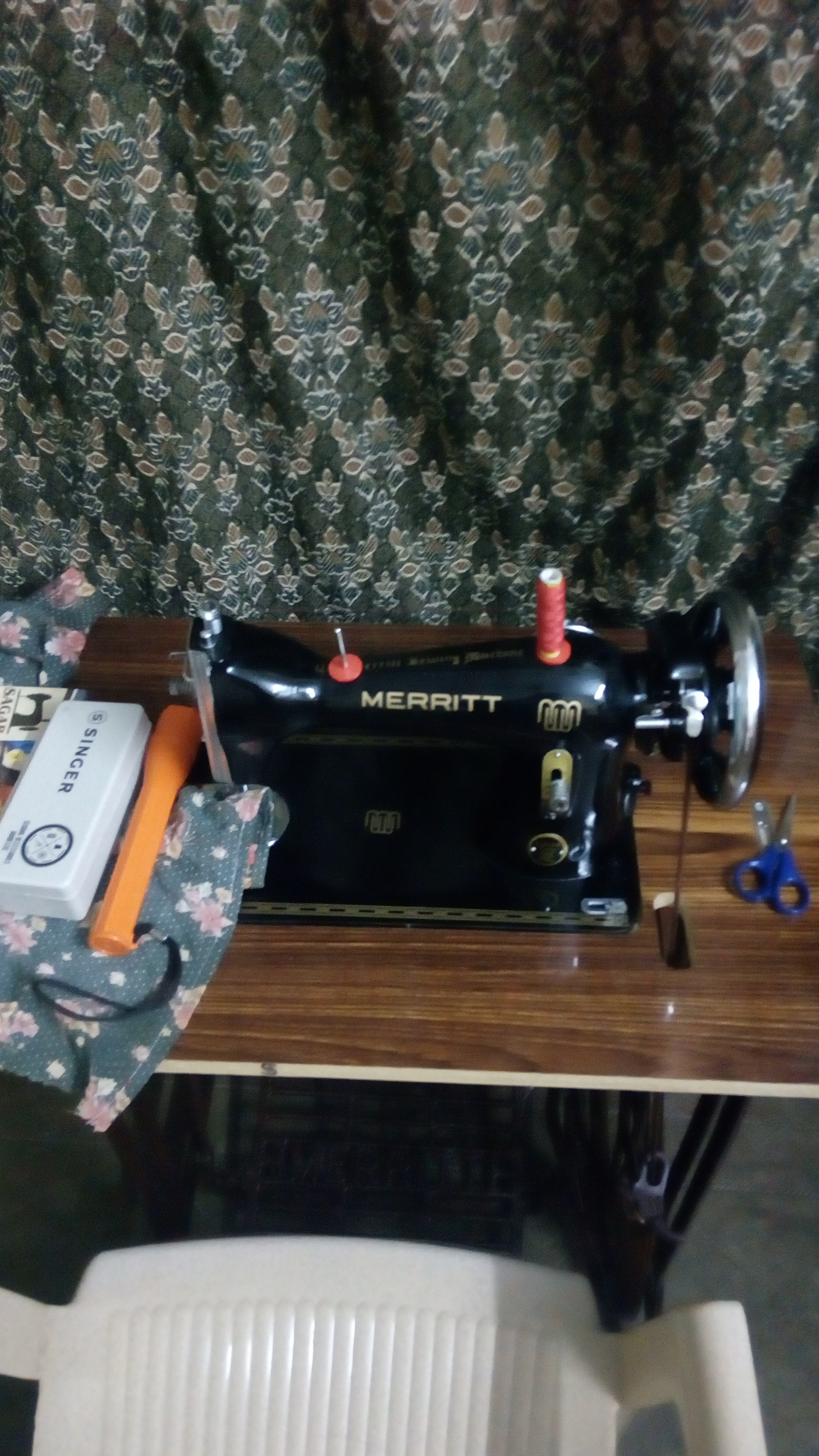 Cuddalore, India
February 26, 2018 2:10am CST
Mom was asking sewing machine to strict wear and tears because the price for tailoring works increased more. For small stitching work the price is about 150 rs. So in order to strict some outline of clothes father brought sewing machine to my mom. Old model sewing machine..
9 responses



• Cuddalore, India
26 Feb
Yes,we too prefer older style.


• India
26 Feb
@Lignitecityabishek96
Word with 'H' is silent and a vowel sound is followed by 'H' there we can use 'an' otherwise 'a' is used.



• Philippines
27 Feb
Good for her. Hope she enjoys using it.

• Australia
26 Feb
I used to do a lot of mending using both old and electric machines. I prefer the electric machine now because it is faster, and less tedious on the feet. I also like the newer machines because it has light right near where the needle is so it's easy to see the fabric you're working on. I only use sewing machine for mending or making some repair stitches, not really to sew clothes. I'm not skilled on that.

• Cuddalore, India
26 Feb
we too use only for same purpose. Have a great day.

•
26 Feb
Nice. My mom also has one. And i learned to use it and i sew and make my own skirt cause that is the easiest piece to make.

• Kenya
26 Feb
This is a good machine and it will do the job

• India
26 Feb
Nice one..it will be useful..