Real Circus Show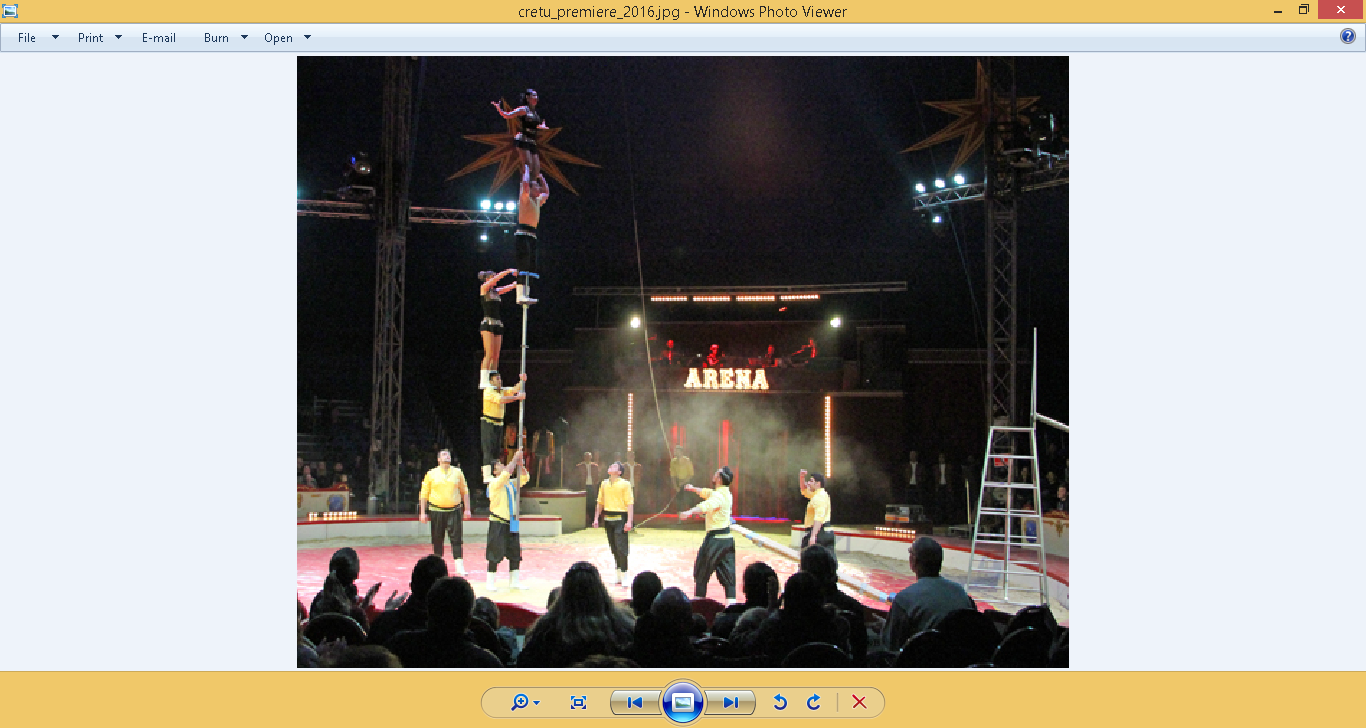 Philippines
February 27, 2018 4:11am CST
Good day! It's Show Time! Miketagz Again! It's really lovely to see how performers to do a great show and some of you really know how huge this circus arena, there are a ton of tricks such as Trampoline Jump, Joggling Balls & Bottles, Jumping Animals on the Fire, Unicycle ride, Trapeze and other extraordinary moves. I cannot complete the best viewing experience without food like popcorn and juice. That was really spectacular. Do you have fond memories when visiting Real Circus Show than watching on a TV or streaming online? You'll see the big difference.
10 responses

• United States
27 Feb
I never liked this at all. I been once in my life. I have no idea that i will ever return. It's truly beautiful though.

• Philippines
27 Feb
@sharon6345
Oh I see, maybe you like something else other than circus.


• United States
27 Feb
@miketagz
The best thing for me is my bed and tv.

• Philippines
27 Feb
@sharon6345
Yeah, relaxing and peaceful place.



• Uzbekistan
27 Feb
I've seen some live circus shows. I like acrobatics. I'm strictly against performances with wild animals. Animals don't have to jump through rings of fire to entertain me. A funny thing I saw many years ago in the state circus in Moscow was a clown doing tricks with a normal house cat. No idea how he had taught the cat to do what he liked. Normally cats do only what they like.

• Banks, Oregon
27 Feb
They put on a good show, but the animals should be free.

• Philippines
27 Feb
@TRBRocks420
Thats right, Animals are very sad and must be roam somewhere for the mean time.



•
27 Feb
Yes, I always enjoyed the circus performers. I was always amazed by the high wire acts, such balance!

• Philippines
27 Feb
@dgobucks226
Me too, especially walking in the top using bare feets.




• India
27 Feb
I visited circus when i was child, long back.. someone told me they dont treat animals and the people working there properly ..i felt bad never went

• Philippines
27 Feb


•
15 Jun
@miketagz
Seriously I think I never saw a real circus. It would be great for a kid to see and just stare at it and think it is amazing.